While numerous people have posted exhaust installations how-to's, I took some pics while installing my new Two Brothers Racing exhaust and figured I might as well post them here. Overall, this exhaust is very easy to install. Takes anywhere from 10-30 minutes depending on how fast you want to get it done. I enjoyed a beer or two in the process so I was on the longer end of installation time.
First step is to remove the stock exhaust heat shield then the muffler and header pipe. This is all very straightforward so I wont waste time posting pics here. Basically, you remove the bolt from the heat shield and slide it off, loosen the muffler joint clamp (you can access this from the opposite side of the bike), remove the muffler mounting bolts, and slide off the muffler. Next, remove the two bolts and take off the header heat shield. Finally, remove the OEM header hardware (two bolts on the head and then the one that mounts the header bike to the frame) and pull the header pipe off the bike.
Here is a comparison of the stock header pipe to the Two Brothers Unit. As you can see, it's a much nicer piece, flows better, and saves some weight.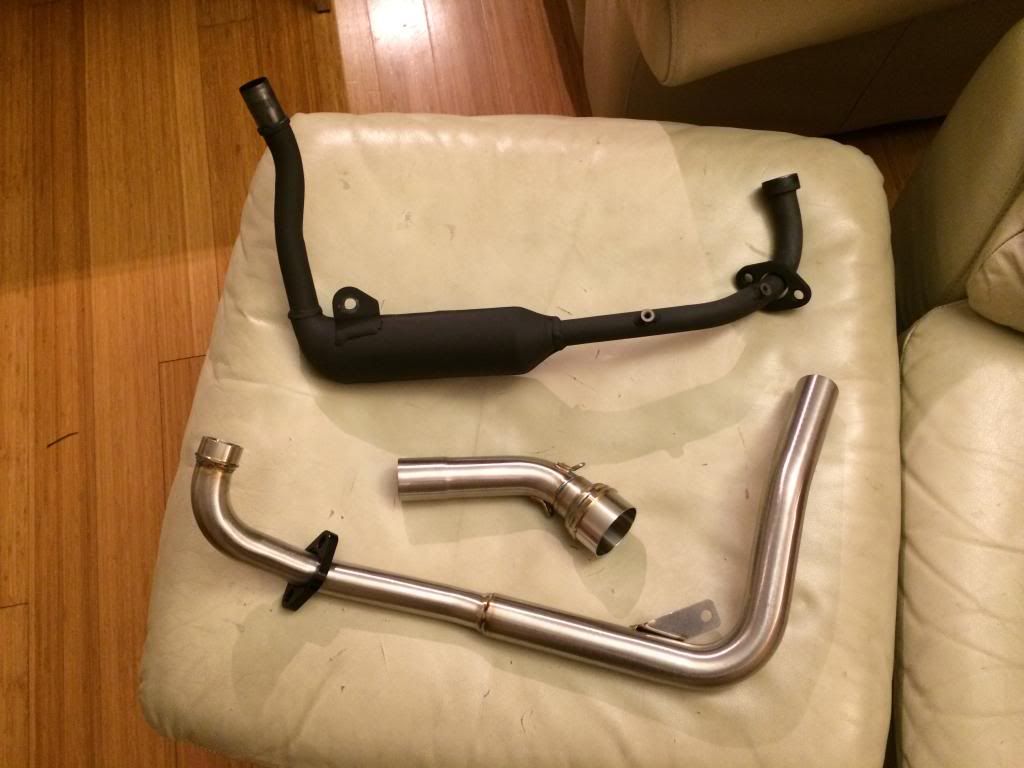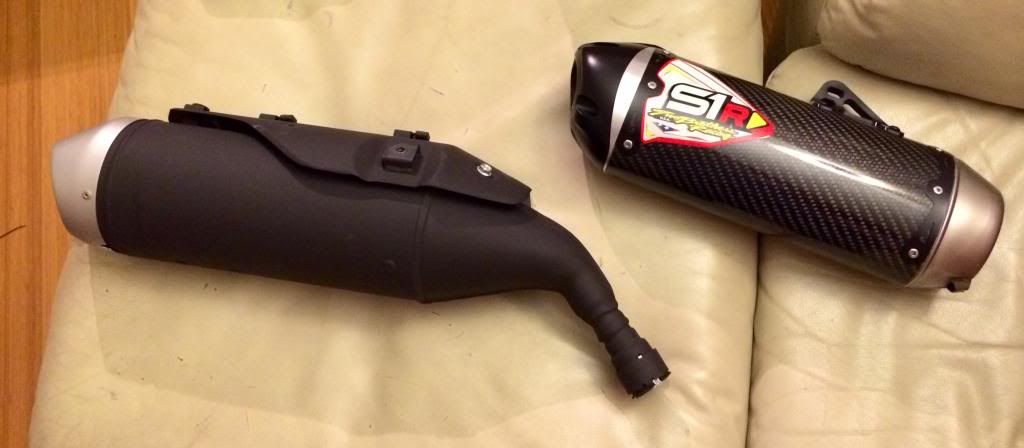 Next, install an new OEM Honda exhaust gasket and go ahead and loosely mount the header pipe to the head. Finger tighten the bolts for now.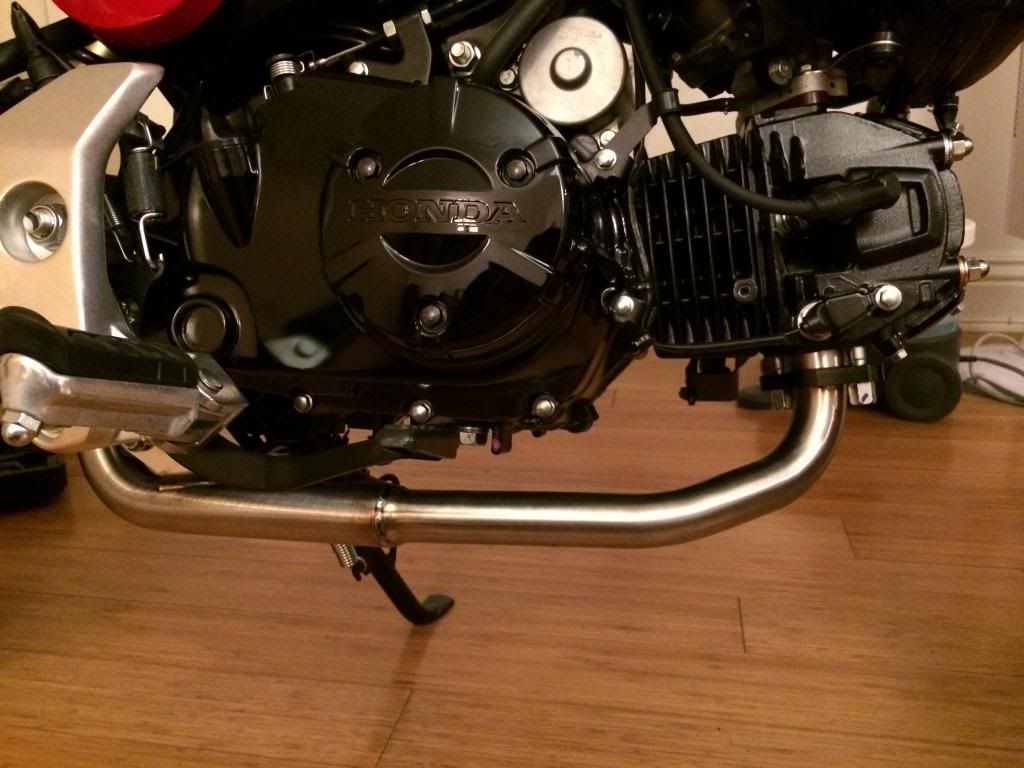 Here are some pics of the header tube mounted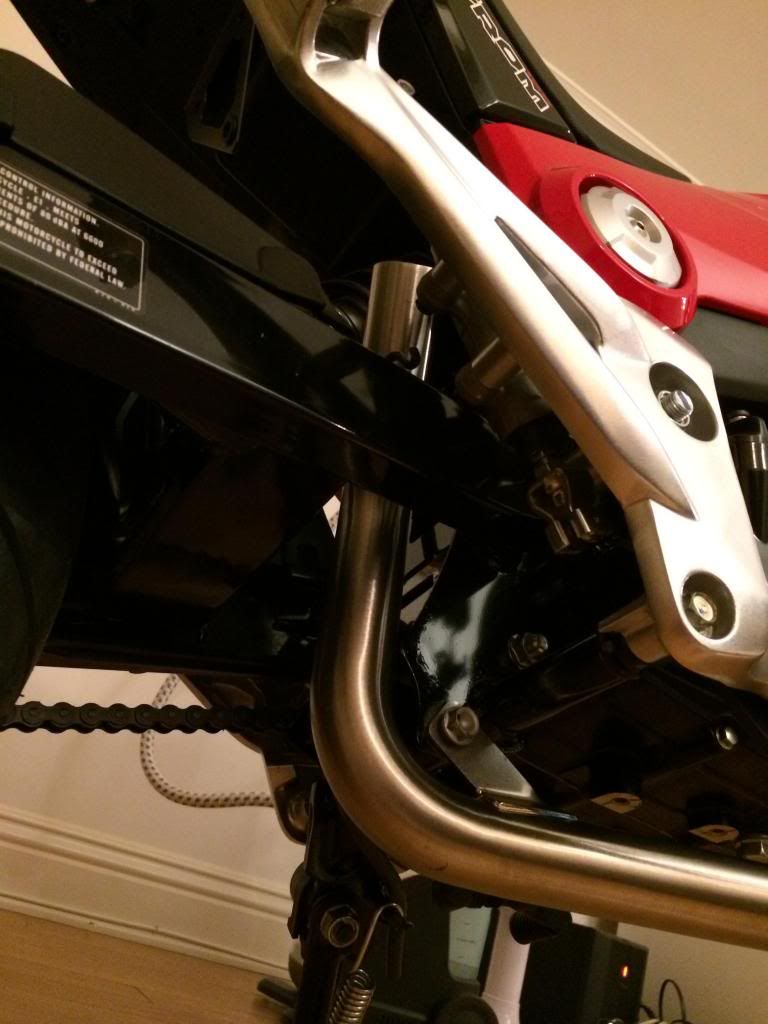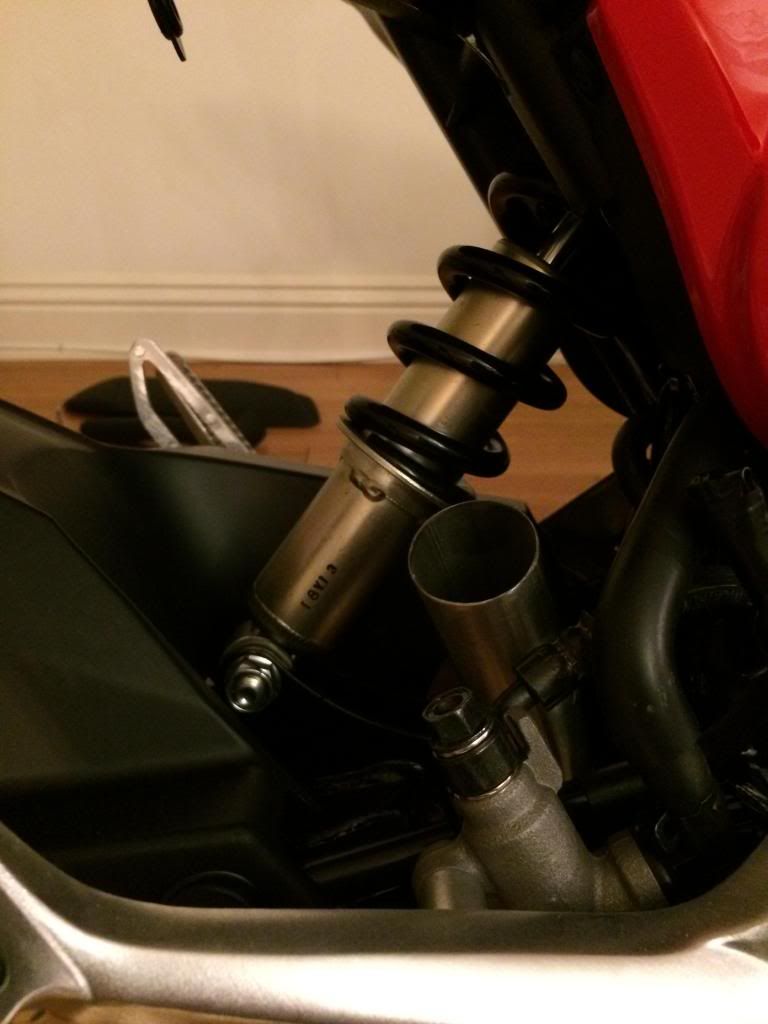 Next, install the slip tube pipe. It just slides right on over the header pipe.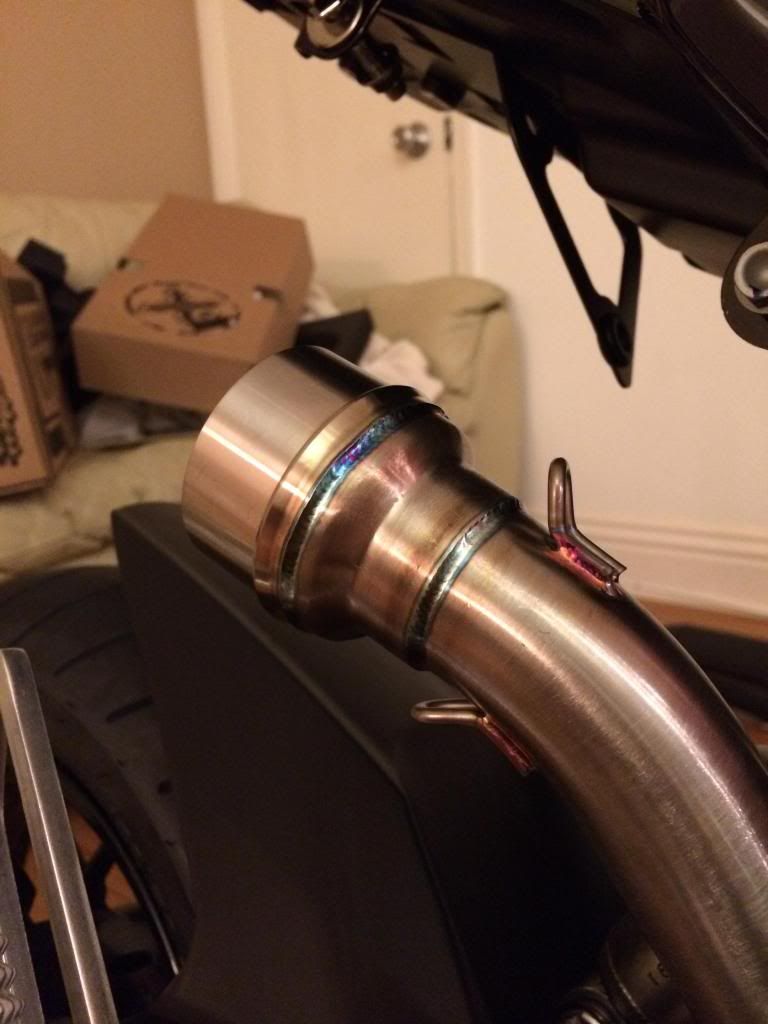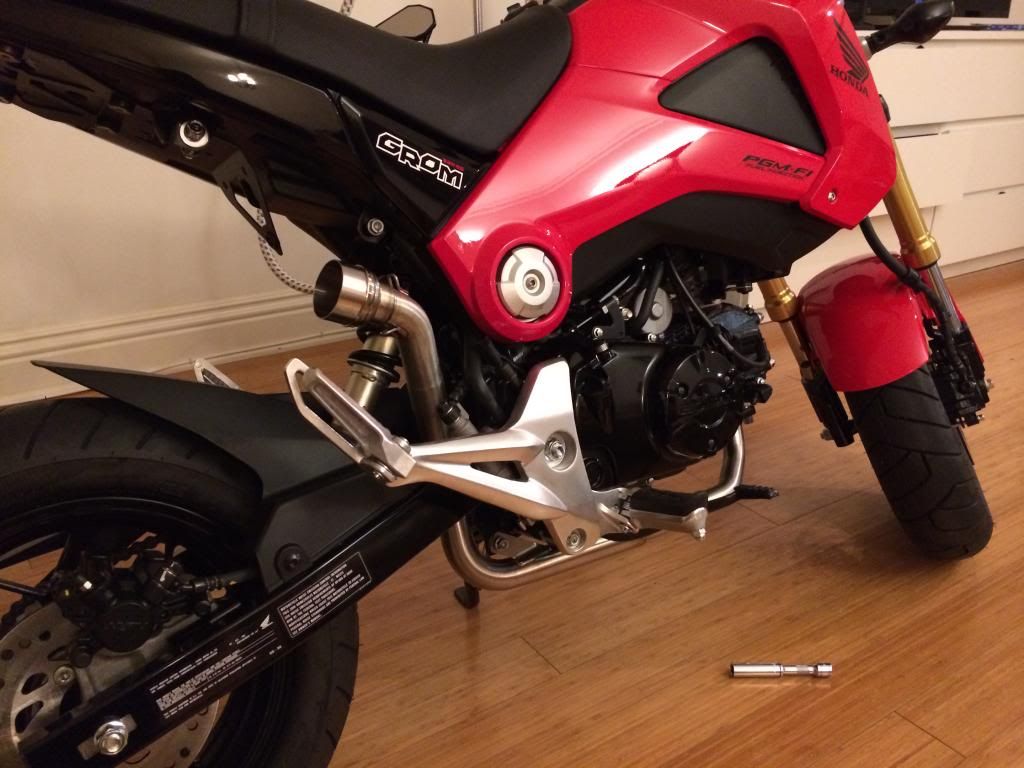 Now, install the muffler using the supplied Two Brothers Racing hardware. Simply slide the muffler on the slip tube, install the two mounting springs, and then use the mounting bracket and hardware to mount the muffler to the bike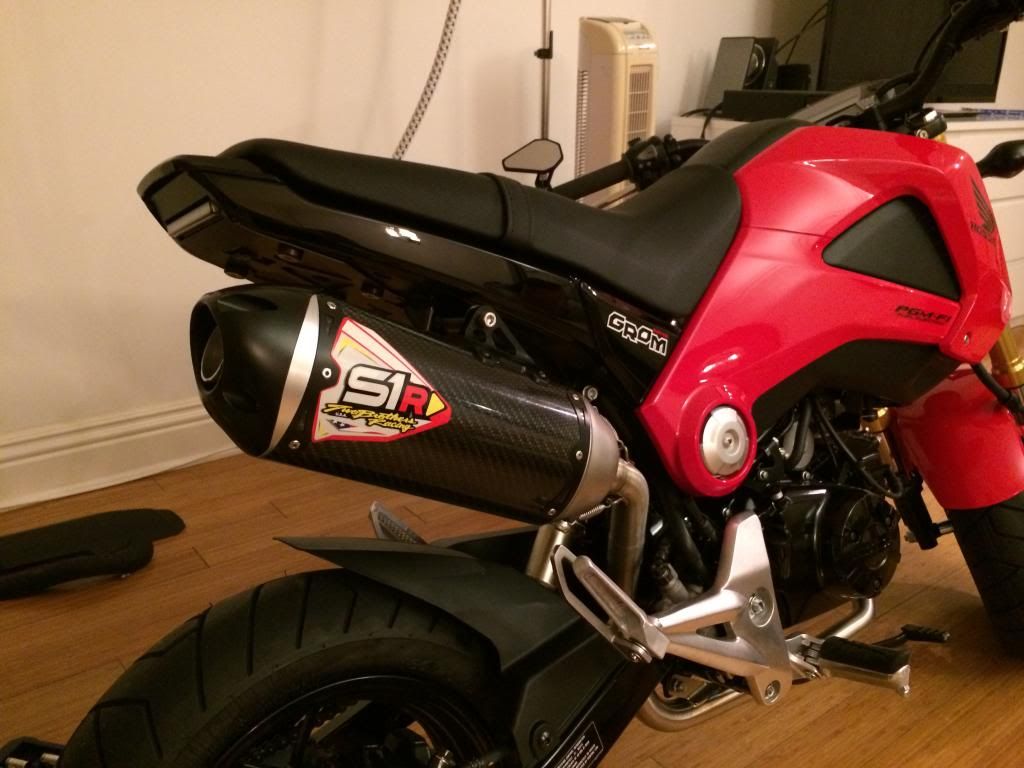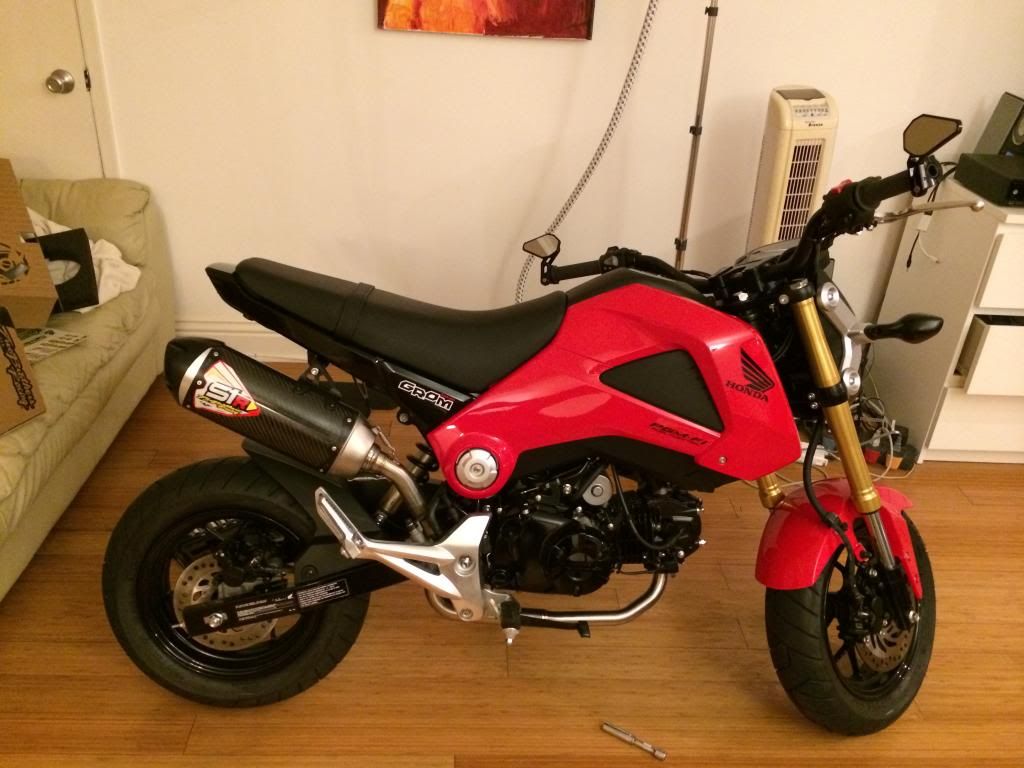 That is all it takes! Go back and tighten all the bolts (if I recall all the bolts should be torqued to 20ft-lbs), make sure there are no clearance issuance anywhere and wipe off any fingerprints from the pipe and muffler before starting it up, and then go enjoy. I invested a lot of time researching exhausts for the Grom and I am really happy with this set up. Sounds great, makes some power, and the build quality is top notch.
Sound Clip