TheBlackGrom's Build
Picked up this bad boy mid August 2015 Model and fell in love with it. Started to get a little list of mods on this thing so I figured I would start a little thread.
Mod List
:
-Seat mod with strap removal
-Mirror removal to one Clubman mirror
-MNNTHBX fender plate
-Honda OEM silver side covers
-Honda OEM silver emblems
-ProTaper honda mini Bars (with ProTaper half waffle grips, Black)
-Airbox mod - first snorkel turned 90*, internal snorkel removed
-Hardracing Tailight with intergraded turn signals
-Hardracing smoked front LED turn signals
-Takegawa high flow oil pump.
-Kitaco Clutch Side Cover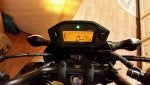 (first drive home from the dealer
)
First thing was to go were the mirrors, Too big and my shoulders blocked both of them lol. Ordered some clubman mirrors from amazon 11 bucks
Next was that seat strap since I sit right on it. Did the washer mod as well since I was removing the strap and definitely recommend it. Night and day difference in removing and installing my seat now.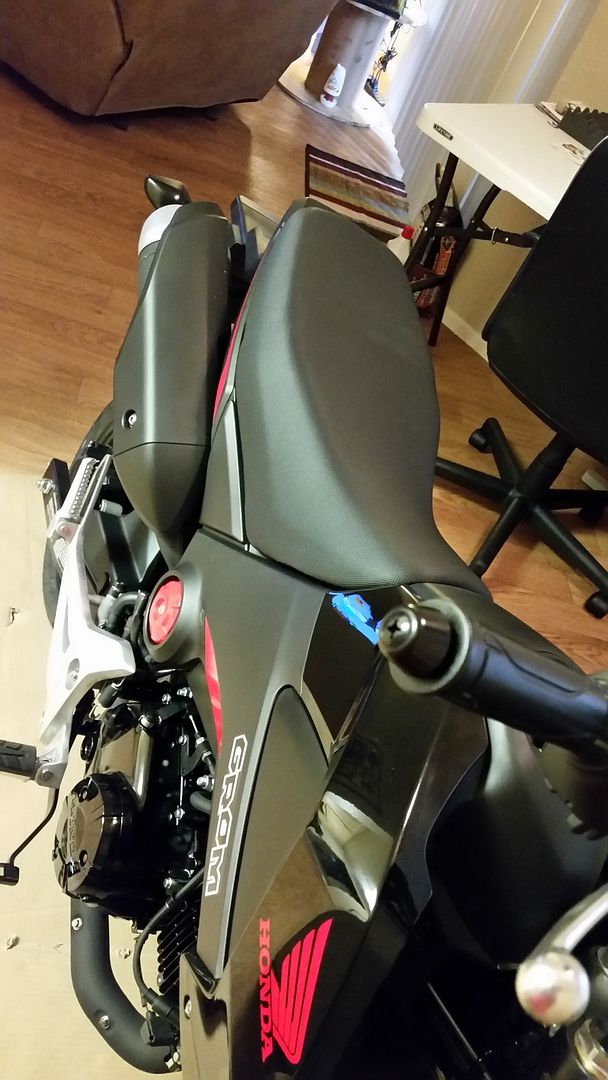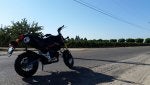 The shaving process has started....
Had to get rid of that HUGE rear fender since it had some weight to it as well. Ended up going with the clear taillight with integrated turn signals from HardRacing. (Plug n Play option I could not go wrong with that and had an additional wire so you would be able to wire a license plate light later on). Went with the basic plate mount as well from MNNTHBX since I was using L brackets for the plate (which held fine) but I want it nice and flush.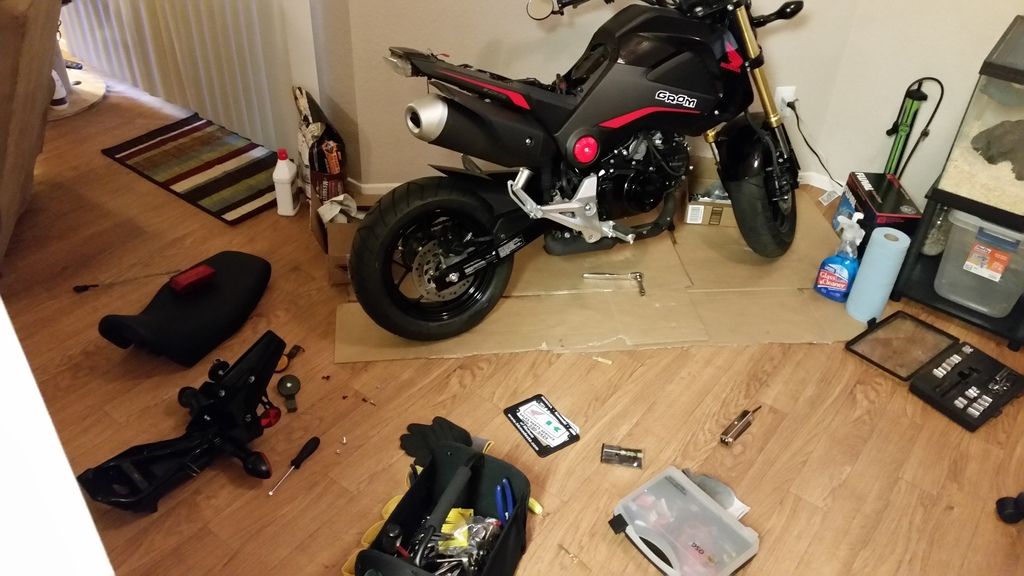 I like my wires clean and neat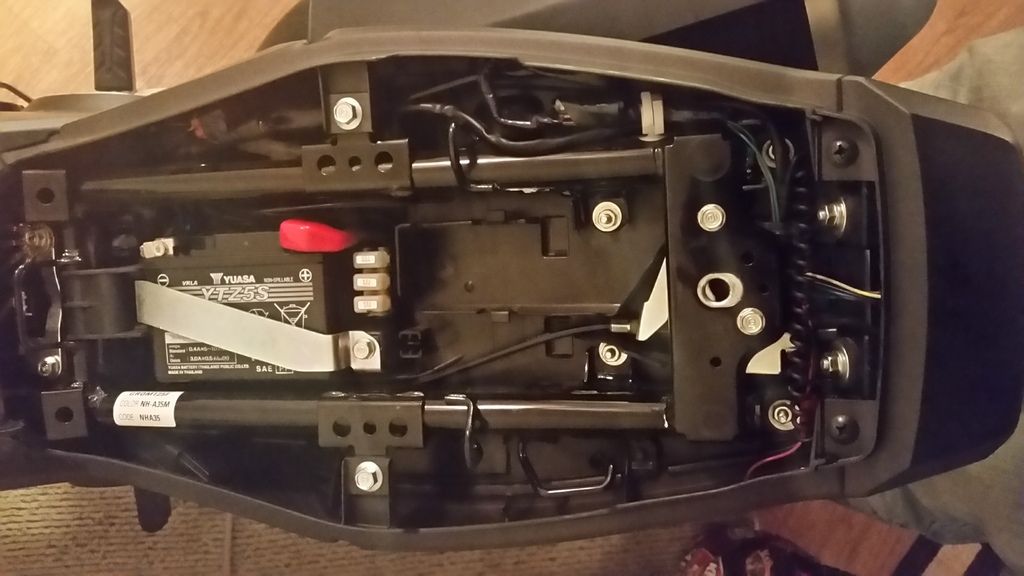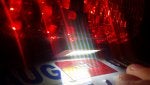 Plate light I picked up at Autozone for 10 bucks and just applies with some 3M tape.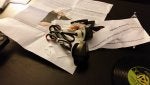 Shrek ear turn signals had to go. Picked up some smoked ones from HardRacing since my bike is black, figured it would flow well.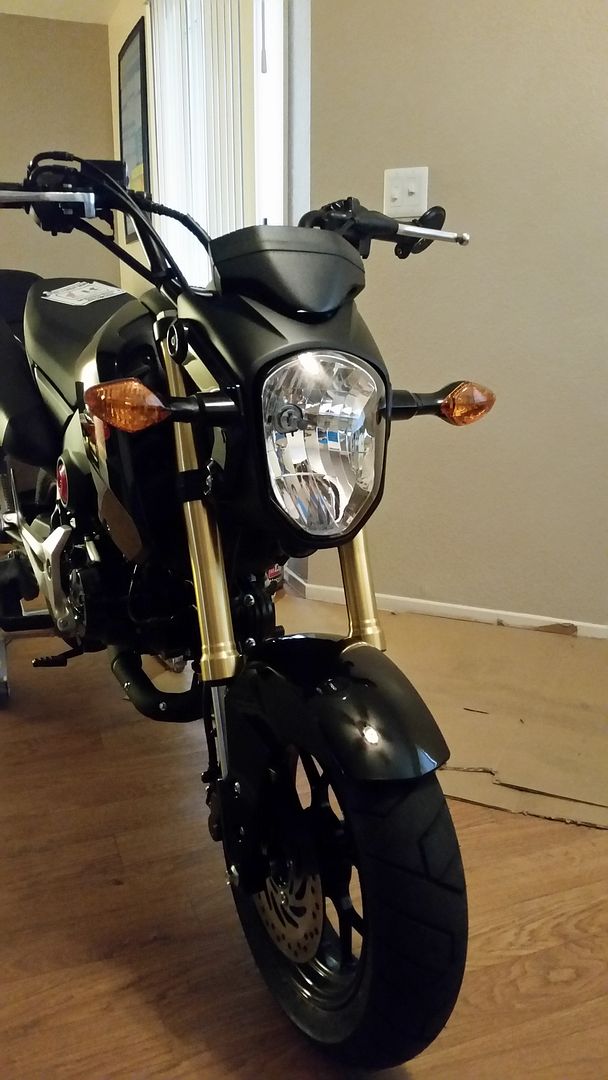 A lot cleaner (Don't know why some pictures are sideways but made a Photobucket so I should have fixed most of them)