Just picked up a Red GROM from Honda Kawasaki KTM of Santa Monica on 09/01/13.
Bike had 2 miles on it, rode the bike bit by bit, getting used to it, having fun with it, but my 2nd nature if modifying things, so I couldn't leave it alone, even the first day I got it, looked around my garage, I've got many parts laying around, some new, some old, some parts made or purchased for other projects that they never ended up on. So this is the first time I've seen this done, just to see how it is.
I think it has 26 or 28 miles on it now.
Got photos of everything, uploading video footage from my GoPro3, will be up as soon as I upload it all, and do quick edits.
One of the first pictures of some of my toys together.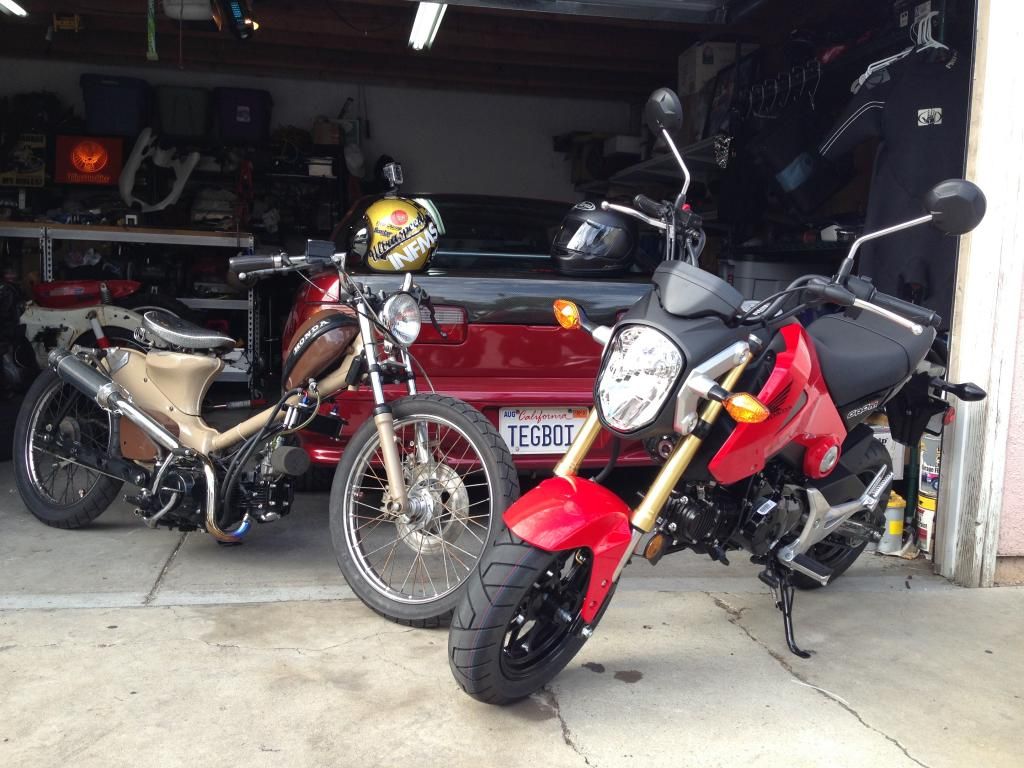 Update: 11/04/13