As promised I have racked up 500 miles on Brian's 170cc BBK and have torn it down for inspection. I have been riding the bike as hard as possible to flush out any concerns. As you can see from the pictures it looks really good. From this inspection I would say the kit is ready for the masses. There are no concerns about wear on the wrist pin or wear on the piston. You will notice a bit of wear in the cylinder. This will be rectified by switching from a 320grit hone to a 240grit hone. This will help initial breakin with the chrome ring which typically take a bi more breakin time as they are very hard. It is also recommended that you change you oil after 25-50 miles since there is no paper filter to catch the little stuff from breakin, I changed mine at ~100.
The power increase is significant as you would expect. It makes the bike so much more fun to ride. Hills don't slow you down anymore and acceleration to 60mph is much faster. I have hit 74mph at the revlimiter and can hit 65mph sitting up. My bike would only go 54mph sitting up when stock. It is a major improvement and can't wait for the ported head. It will be an even bigger power boost.
I have the map finished for the stock head, K&N intake, PCX150 Injector, Crower cam and exhaust. Brian will provide this map with the kit if you are running a Bazzaz, you can also PM me and I'm happy to share. I will be installing one of Brian's ported heads when I reassemble this motor and i will create a fuel map for you all to use with your ported head. I'm excited to start testing that configuration next week, maybe the following depending on work travel.
Here is the test bike, nothing special just a few mods with powder-coated and painted tidbits. It has a Bazzaz with Autotune, PCX150 Injector, Crower cam, RC bend bars, steel braided lines, Michelins, Vagabond TT and a custom Vagabond exhaust so I could run the Bazzaz Autotune and modified stock exhaust. FMF will be here in a few days.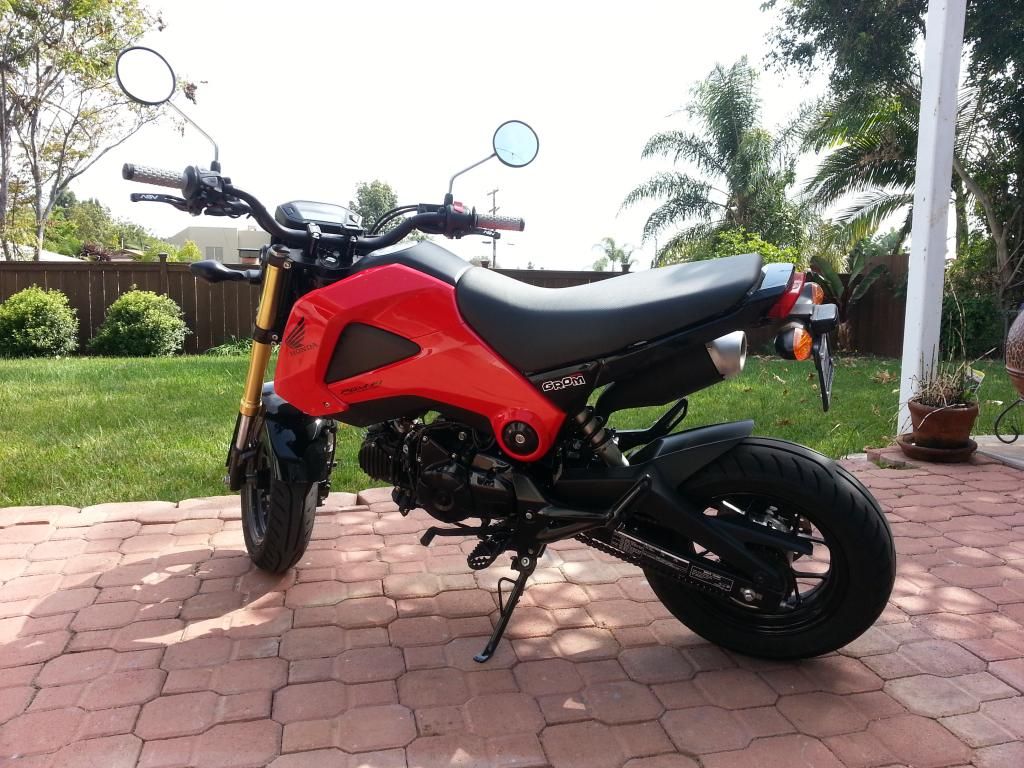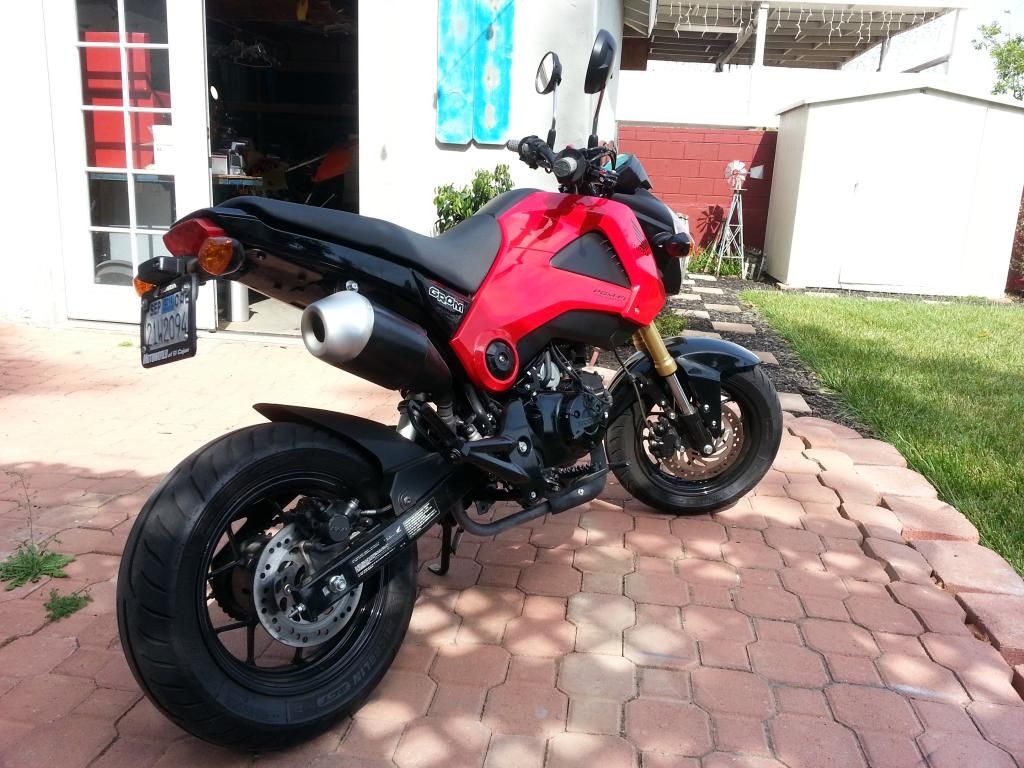 Here is the piston as it came out of the engine, it is what you would expect with California fuel. Notice the small oil streak that looks like a crack. It is NOT a crack, see next picture.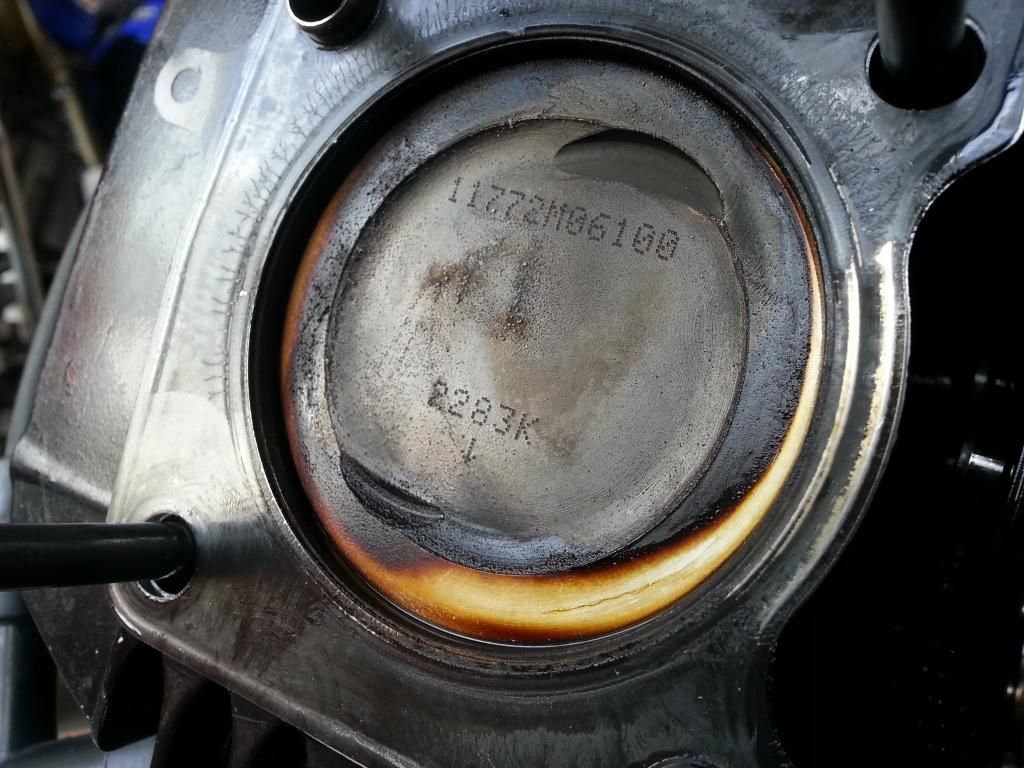 Piston cleaned up a bit, I still need to hit it with some steel wool before re-assembly.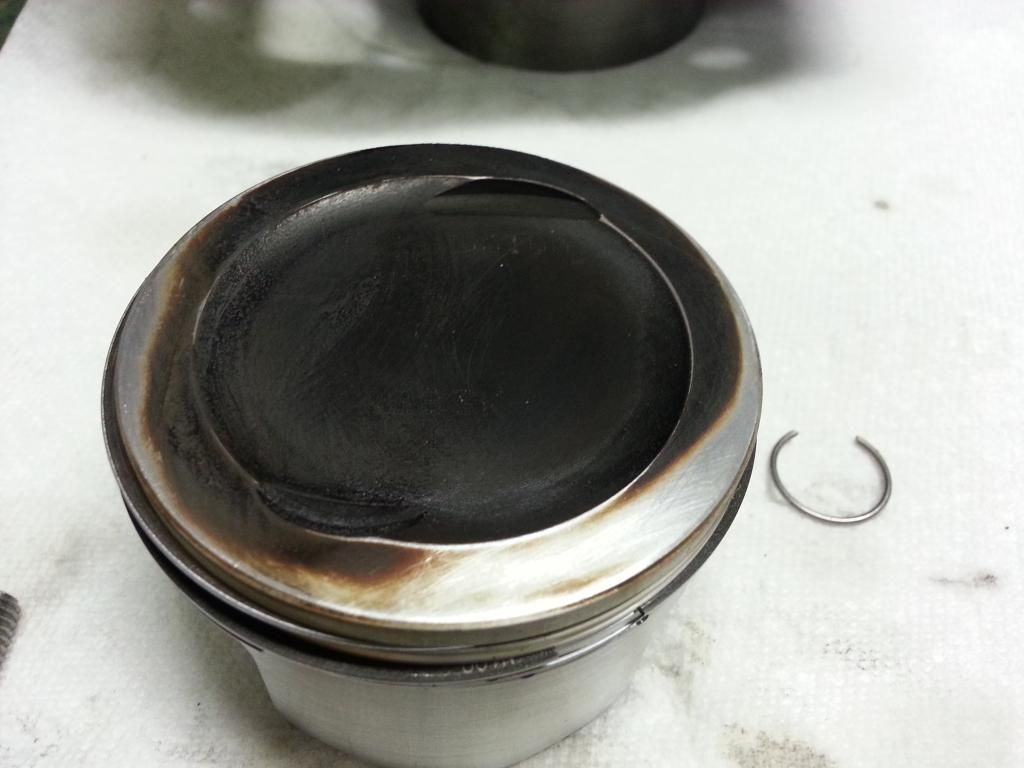 Here are the skirts of the piston, notice there is NO wear. It is very hard to nail the skirt design on the first try. Strong work BrianS!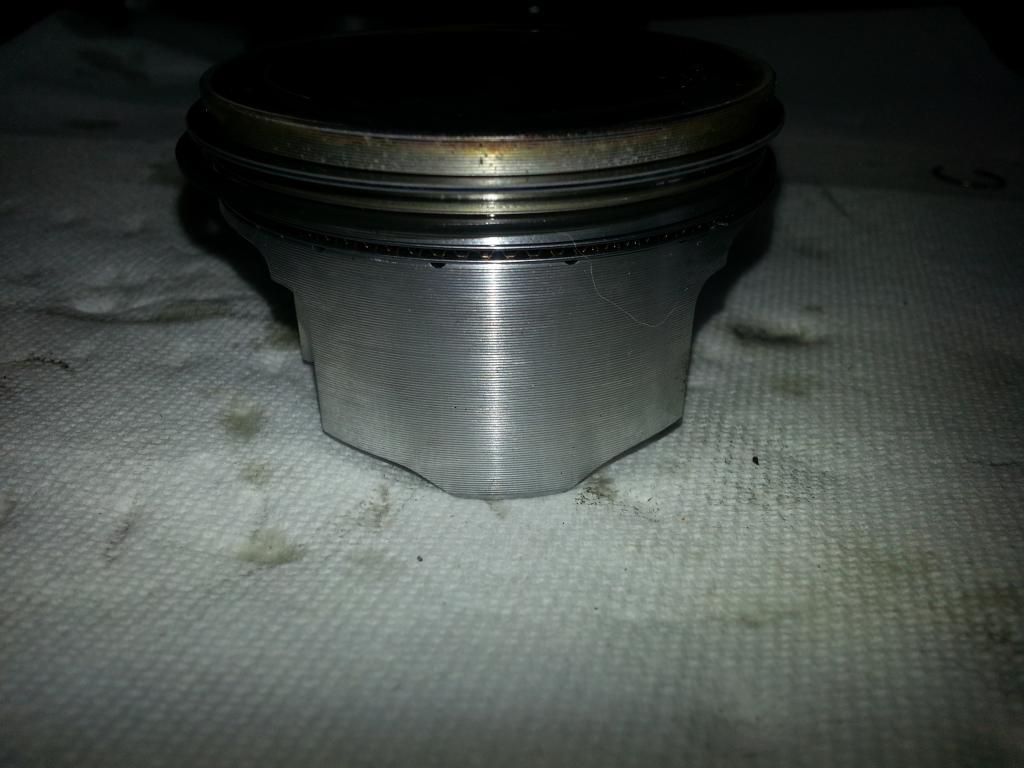 Other side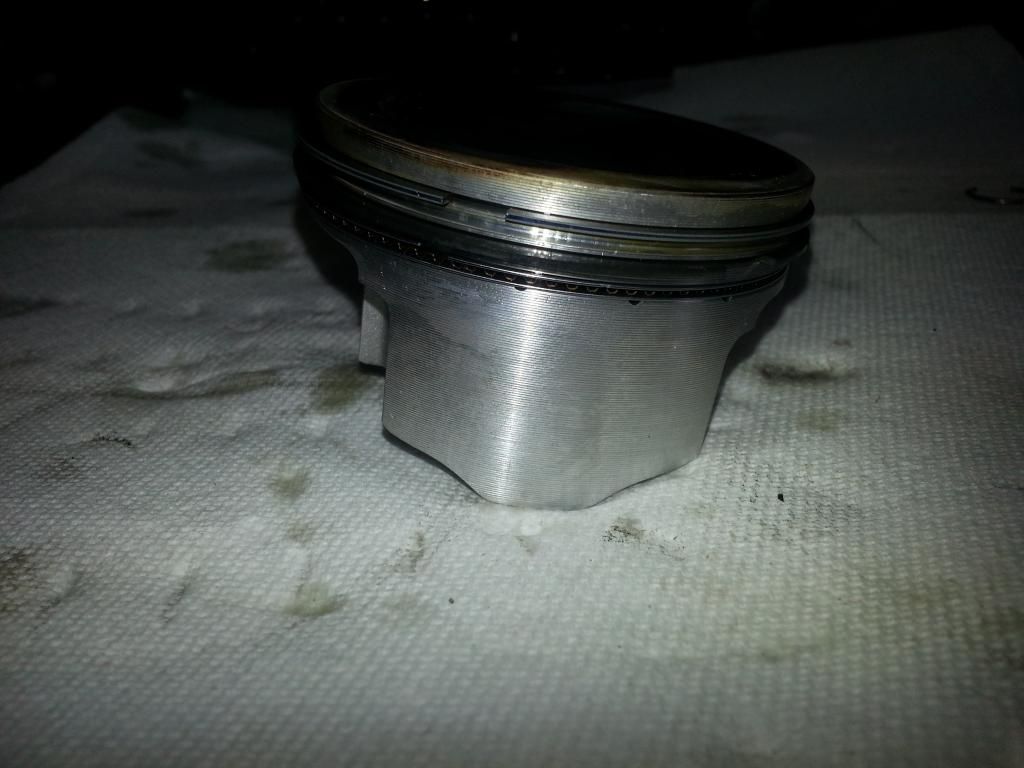 Here is the cylinder, notice the very slight wear on the wall. When Brian changes the initial hone to 240grit it will alleviate this minor wear.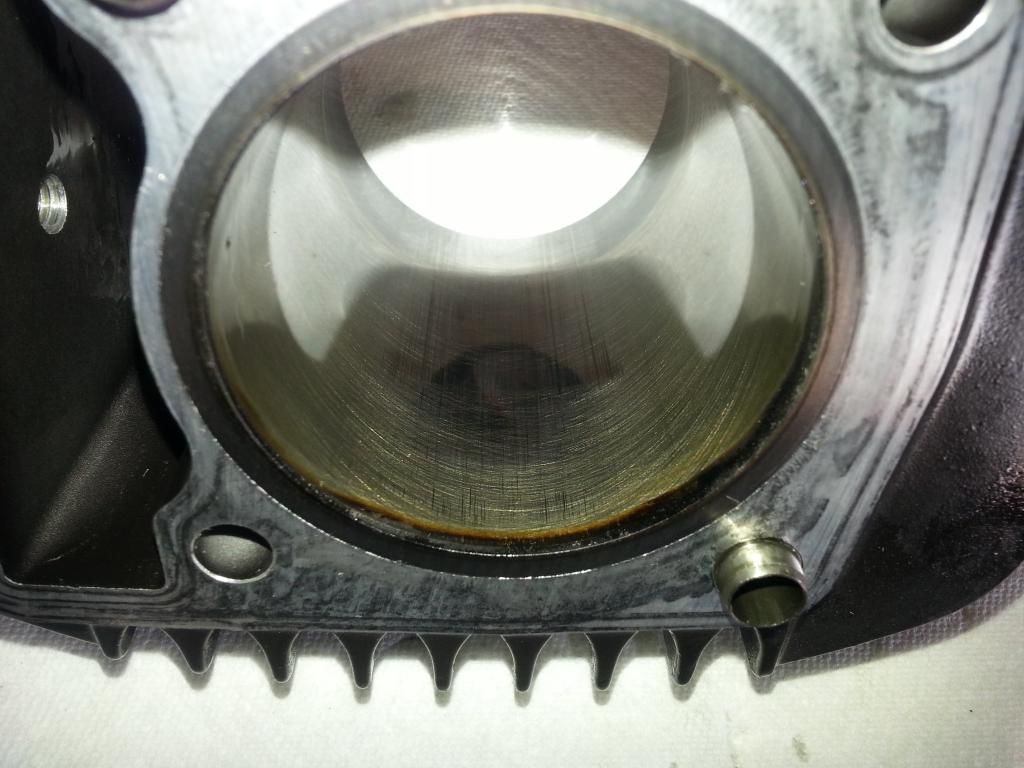 Other side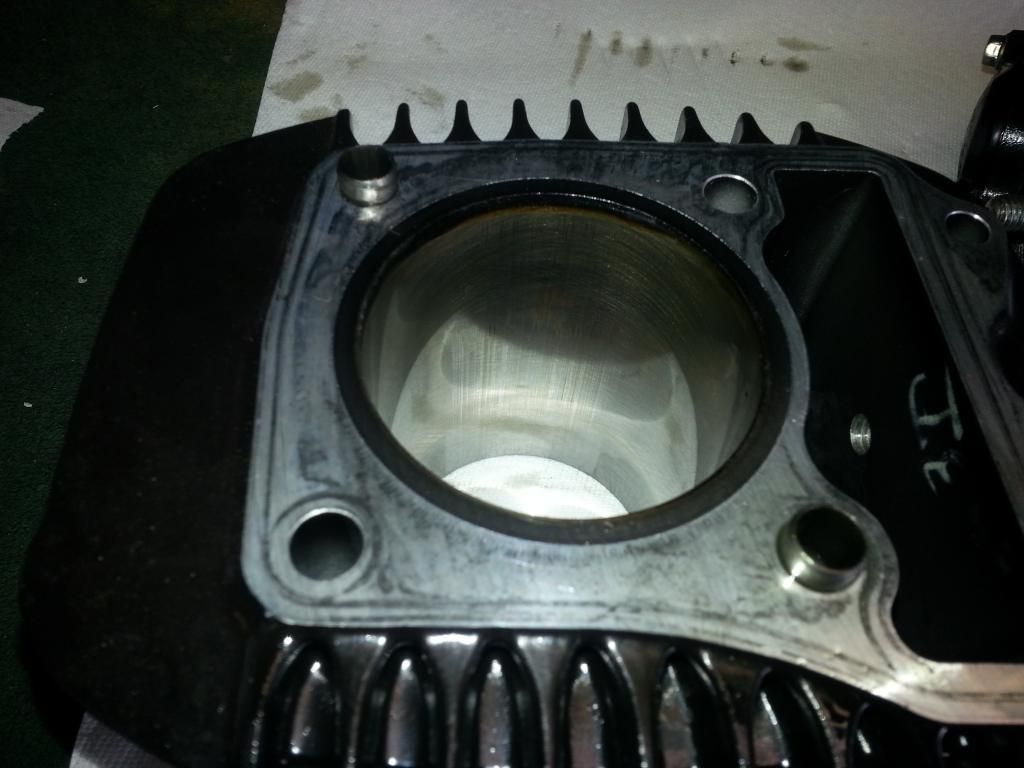 The wrist pin looks excellent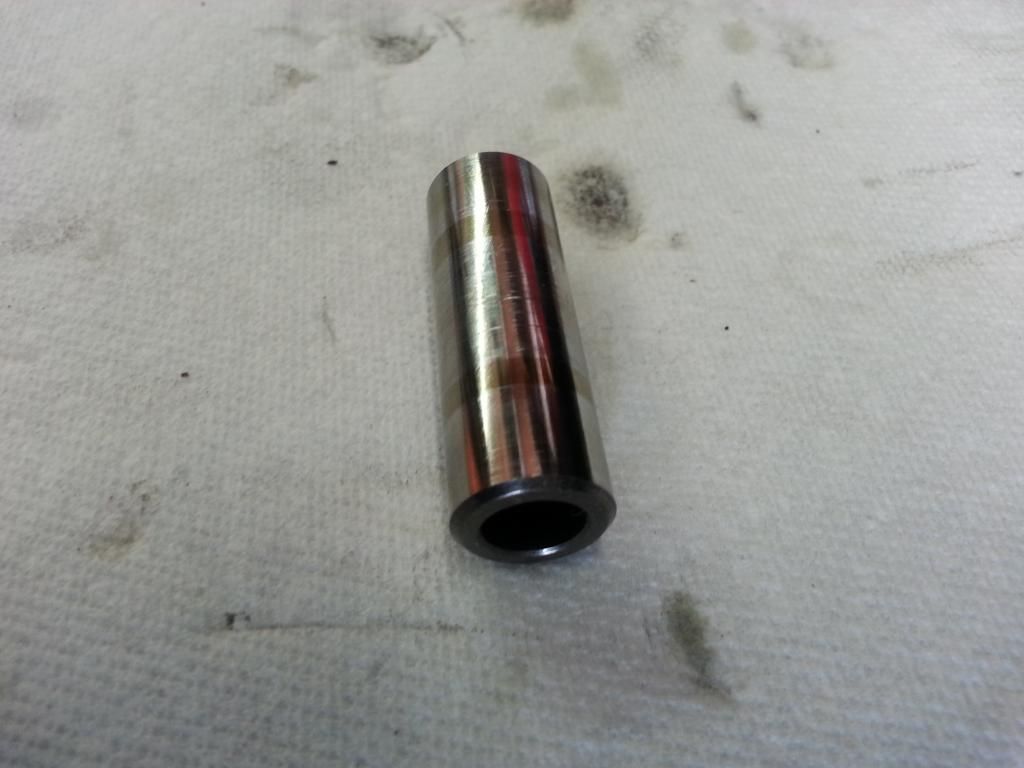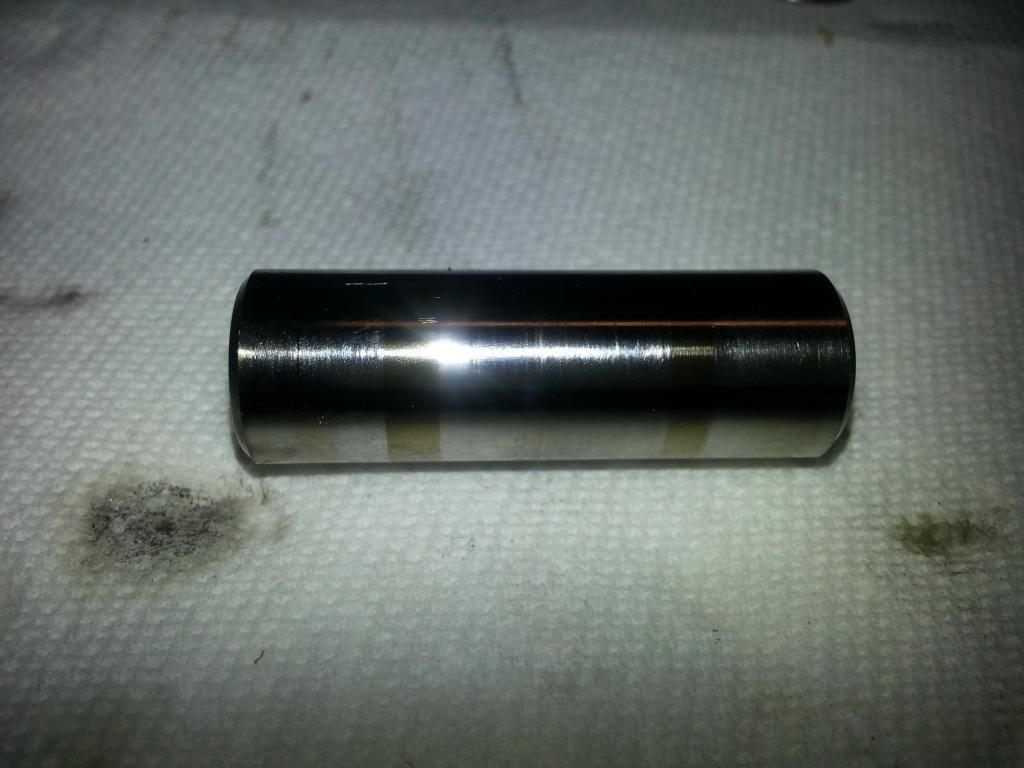 The connecting rod has no wear that I could see.