Discussion Starter
·
#1
·
I decided to put the custom Corbin Grom seat on my daughter's grom just to see what is needed to make it fit correctly. Plus I wanted to see what would be needed for fine tune adjustments so as to have a perfect fit.
As far as comfort I give the Corbin seat 5 stars
I should have gave them the correct fitting for the inseam so they could have made the Grom seat the correct height for my riding but since it is my daughter's Grom the seat was a little taller.
The seat held you forward just a little.
I might give my daughter this seat and order another Corbin seat of different color and design.
Here is the light grey snake skin seat on her Red Grom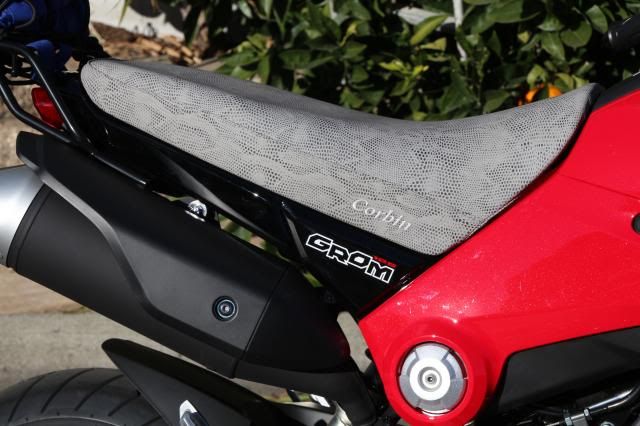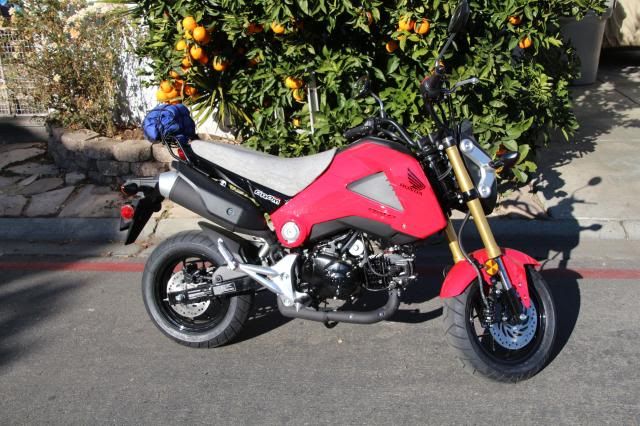 Now to get the seat to fit correctly I had to loosen the bracket on the frame by moving the rear seat bracket to get the locking hole in place.
On the seat I did two things, I first had to slot the two both holes on the locking unit for the seat. I removed the plate by undoing the two bolts and I used a dermal to cut out about 1/32-1/8 slot so the plate would move forward a little to fit.
The second thing I did was the seat locking unit/plate has two bolts with two washers and to make my seat fit perfect I had to remove both bolts and washers and plate and re-assemble the plate by putting the washers first then the plate locking latch unit than the bolts, this gave the plate the height it needed to latch on the Grom locking assembly unit.
Grom key points to the plate I'm talking about.