I decided to remove the back paint from my spare Grom rims and I used JASCO Premium paint & Epoxy remover.
For safety I did the job outside where there was fresh air. For safety I used a safety glasses, rubber glove and I had a bucket for fresh water to be used to neutralize the solvent in case it got on my skin or in my eyes.
I used an old tooth brush to apply the remover to the rim and I let it seat till the paint wrinkle and I brushed the paint off.
I used an old pie pan "used pumpkin pie pan from Costco", love pumpkin pie. The pan was used to contain the brushed off paint.
I kind of like the look of the rim with out the black paint I might not powder coat it because it is close to the color I want to match my paint scheme.
Start of my project, "nothing like using Trailer Trash mates" card board to save staining your driveway.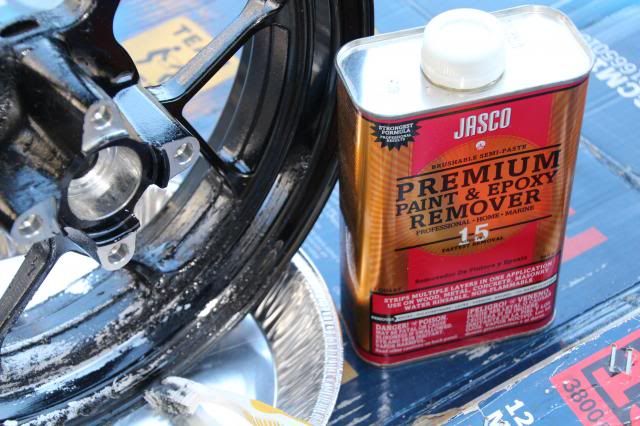 tools of the trade
Front rims with some of the black paint off, this is 2 hrs of lazy working with no elbow grease and chatting with my Hot neighbor's wife who came over to watch.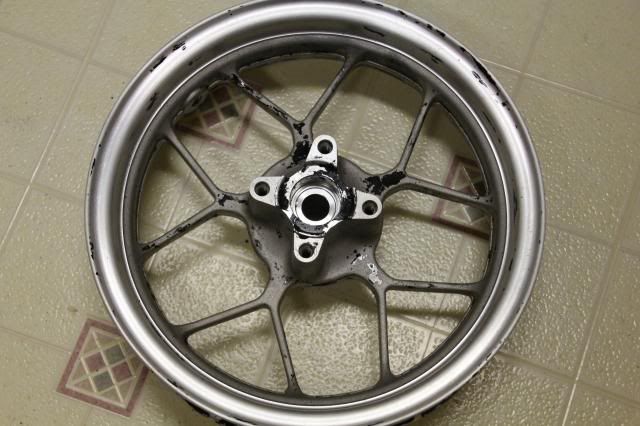 might polish the smooth machine part of the rim and call it done instead of powder coating it the silver color to match the over all color scheme of the look I want.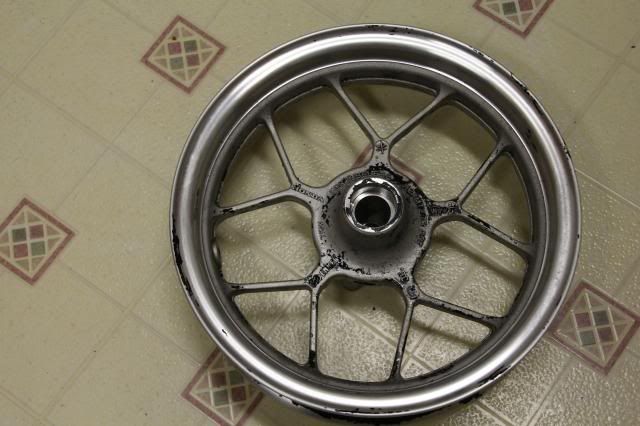 tomorrow I will finish/detail the removal of the black paint since it was getting cold and dark outside.