Wow Brian did a great job on the Grom head port and polish. My O2 sensor hole was also plug since I'm not going to use it with my setup. The valve springs are duel setup so I might be able to go to higher RPM range.
Nothing but good work from Brian
Head with valve and top deck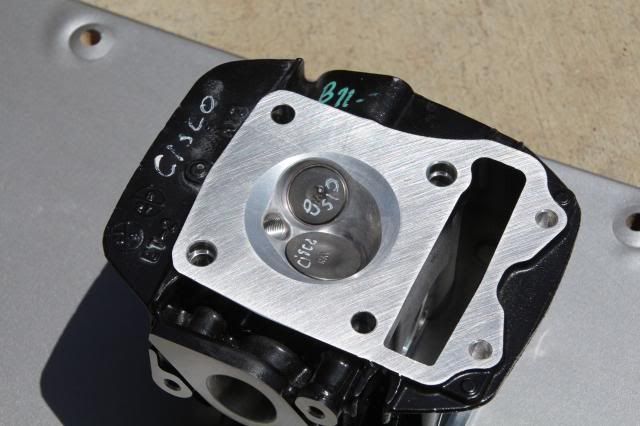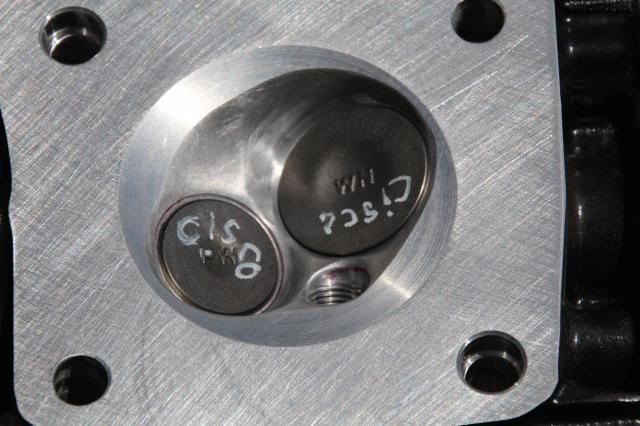 intake port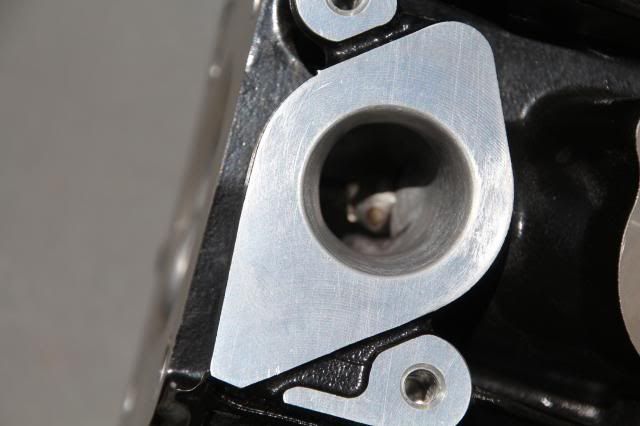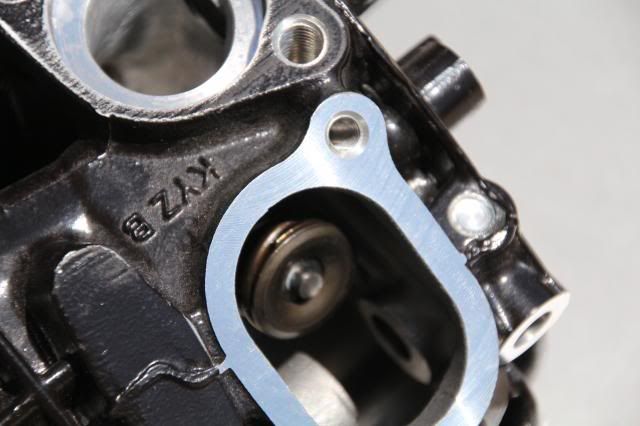 exhaust port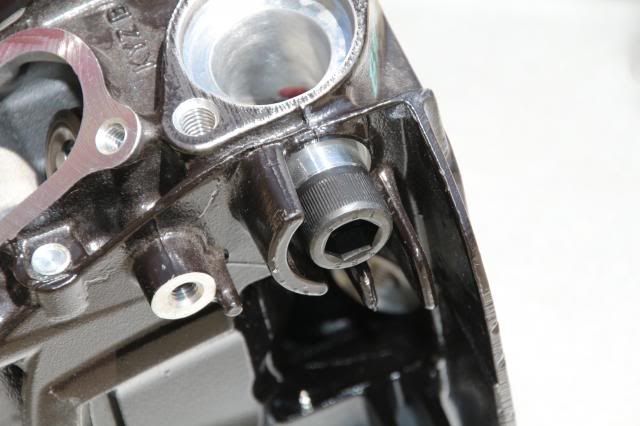 O2 sensor port plugged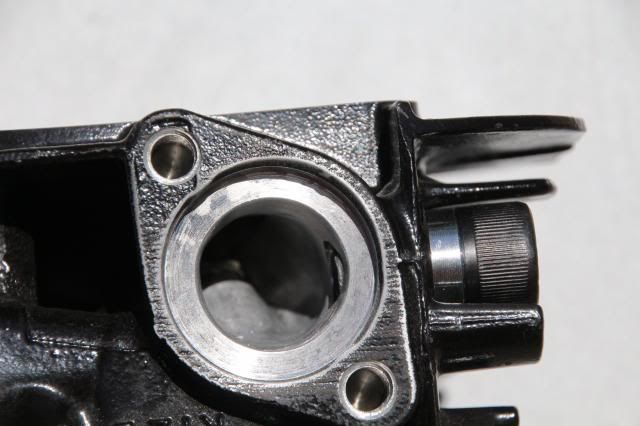 I can nothing but great work by Brian. I don't have the tools, machine and knowledge to do this type of work that is why I let the expert handle that.