OEM Gold Grom rims and rear red plastic delivered, nice looking WOW pics
Waited for the UPS guy to show up and the wait was worth it at 7:20pm. Got my two Gold rims and the rear red plastic for my daughter's Grom. Looks like I will be busy this weekend adding the Red plastic and also getting the rear sprocket hub unit painted Gold.
Still waiting for the Blue plastic to come in and the RED will be removed and the Blue plastic will be installed. The shipping package from Tyga is being held up in NYC most likely inspected by HLD.
I will be busy this weekend prepping the Grom and if the RX-7 tranny is done my weekend will be full of fun plus I got to do my dam Federal and State tax return.
Those rims do come with the bearings installed for the price plus shipping it was worth the buy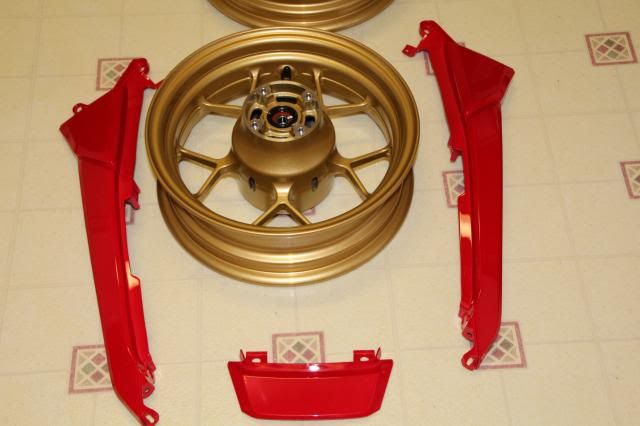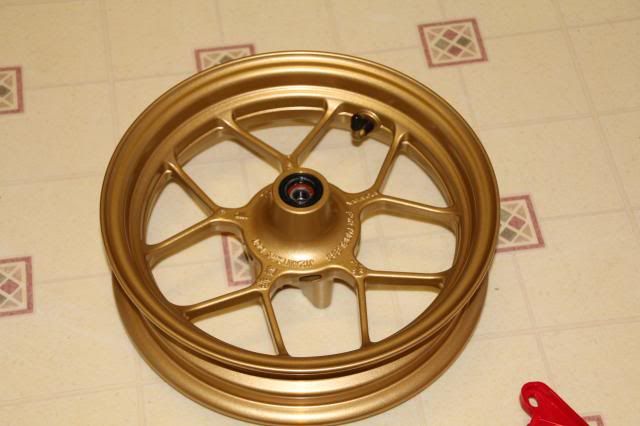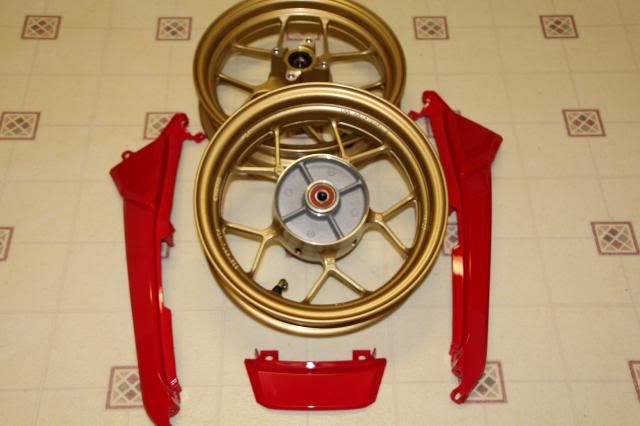 thanks Tyga's great service.
Looks like some one in Surprise Arizona is also getting a package from Tyga because I was sent a tracking number for their shipping which they received at 3:20pm delivered.