Now, after collecting all the parts I wanted, it was time to get to work. It's now March and spring is coming!
Spent part of Saturday afternoon getting the bars and fork kit on.
Ready to mod:
Bars mounted: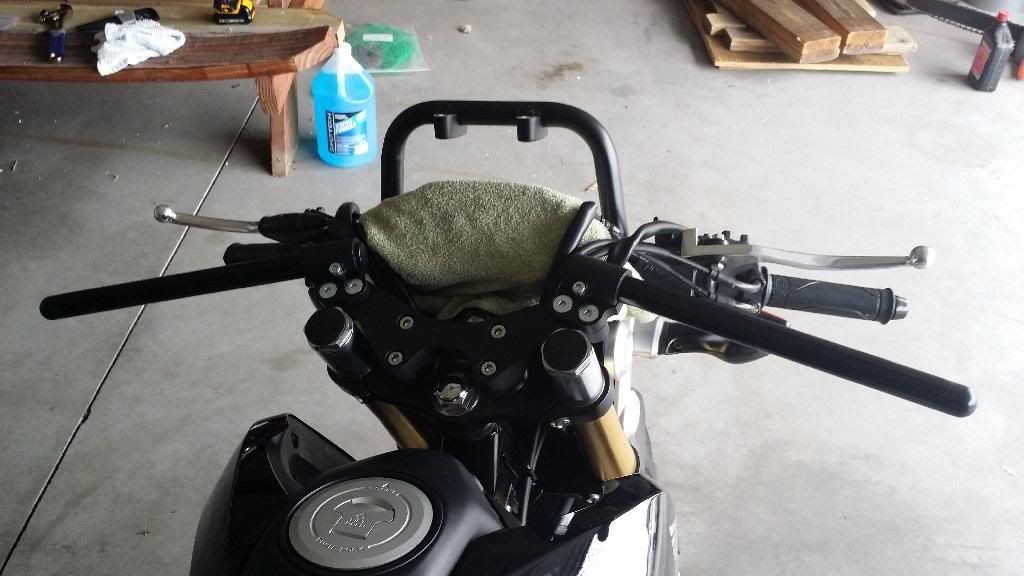 Stock bar ends are a son of a gun to remove! We had to drill one out, and use a grinder to get the other one off after our bit broke off in it:
End of Saturday modding: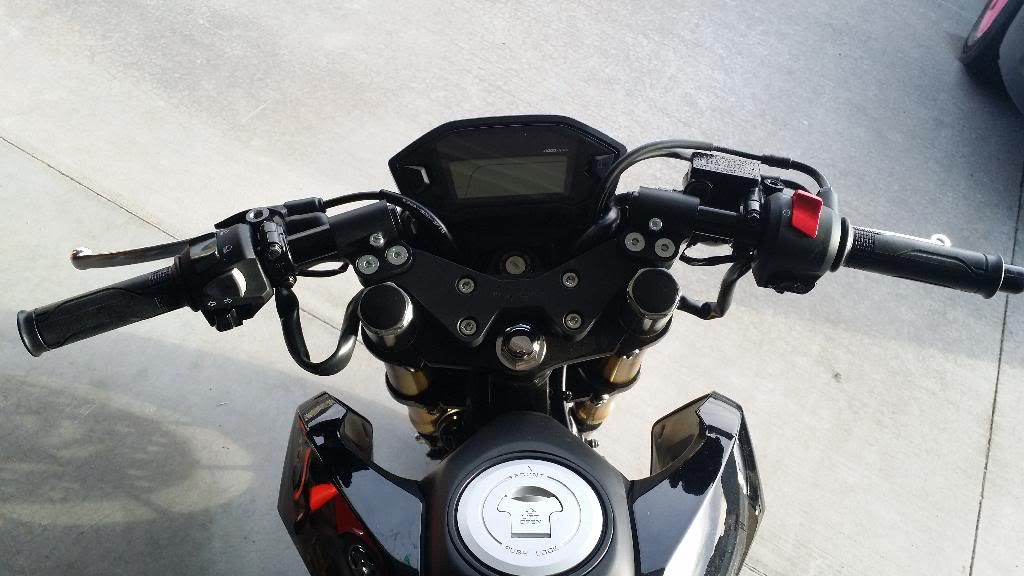 CRG Blindsight mirror: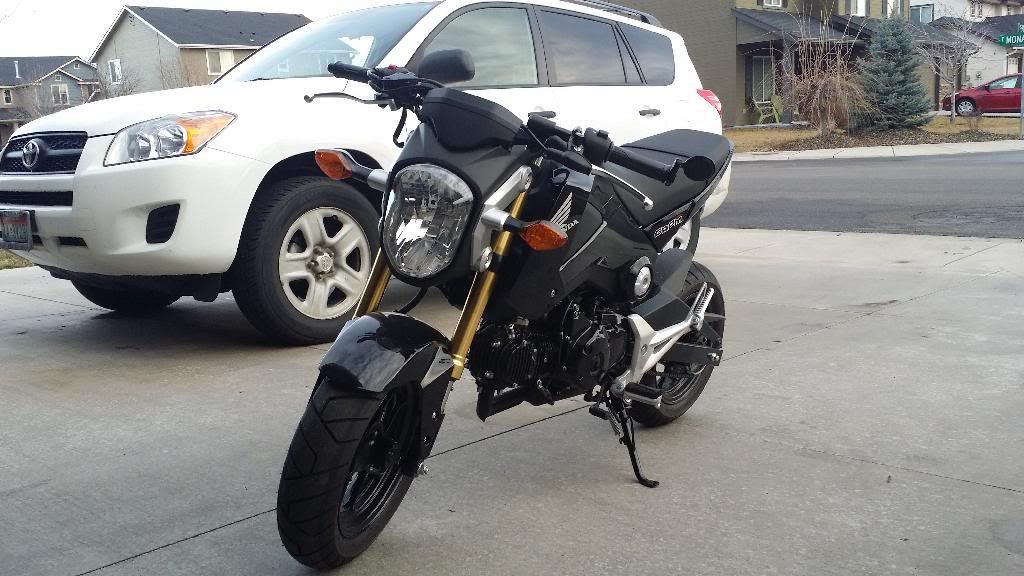 Sunday. Time to get the extension and coilover mounted.
Getting set up:
Jackstands on the swingarm, one under the motor just in case, and a board under the front wheel:
Super custom brake holder!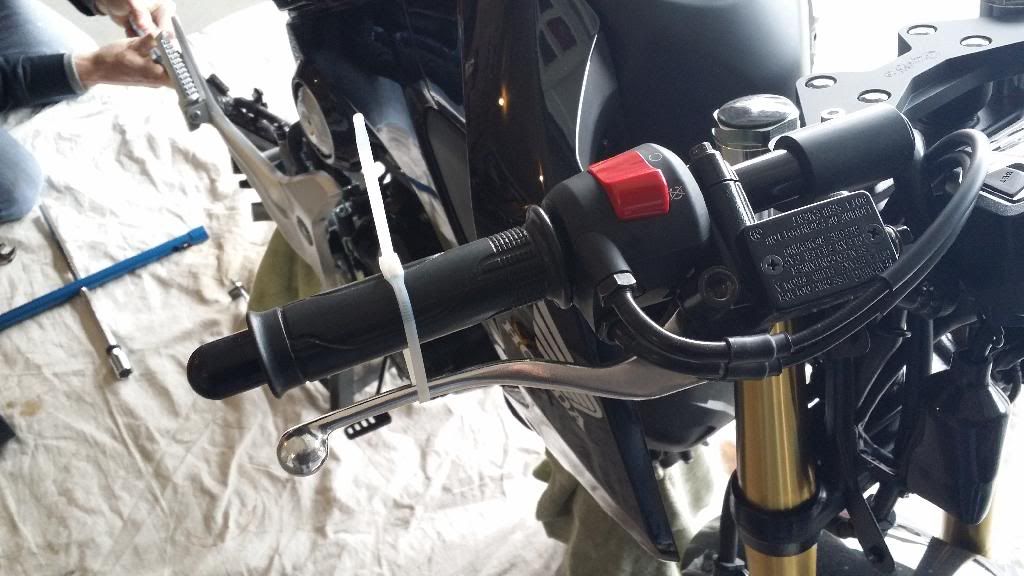 Extension!
Ohlins!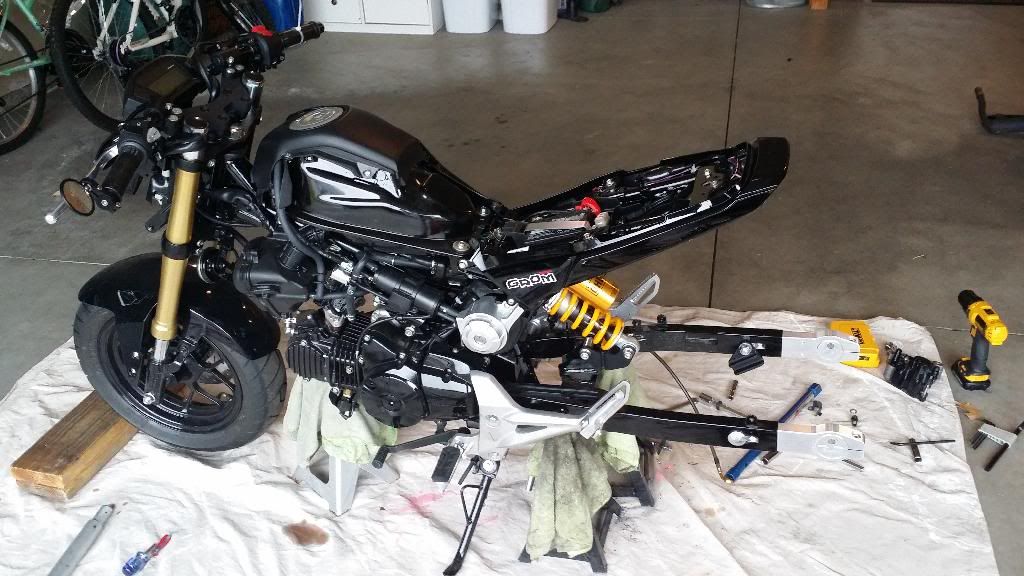 Wheel back on:
Back on the ground: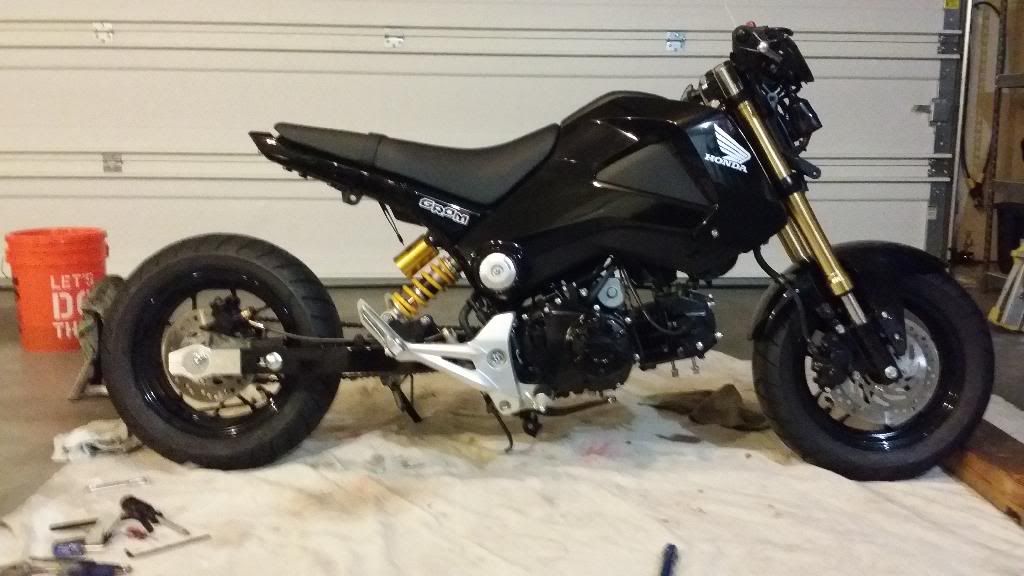 Was late, but we wanted to see and hear the Hotlap exhaust, and it didn't take long to mount:
Later in the week, bled the brakes and mounted the headlight: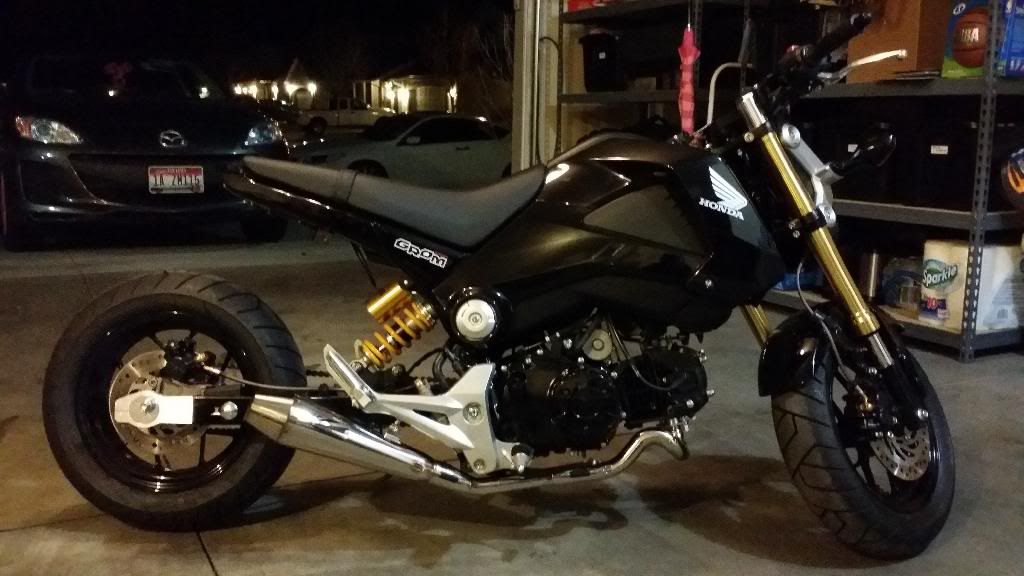 Took her for a ride to Fuddruckers for a burger. The stock kickstand mount is hitting the ground on left turns...Ugh!