Discussion Starter
·
#1
·
Hey all. I've jumped on the Grom bandwagon. I feel it will be a cult classic such as the Mini Trails 50's & 70's were.
I have a Mini Trail 70 but I would rather beat on the Grom and keep my classic mint. So here it goes.
Just simple bolt on stuff and I wil keep the stock parts. I am looking to do detail stuff while keeping the comfort and dependability of the stock Grom.
The average person might think the bike is stock lol.
We can get anything for these bikes. Mostly inexpensive too, except for shipping... :disappointed:
I'll try to name the parts and where I got them along the way. I'll let you figure the costs.
First ride or so and painfully stock except I rotated the bars forward & removed the reflectors. Oh and removed that pesky seat strap.
Seat still sucks!
Gave it a decent break-in with not riding WFO too much (really not at all).
...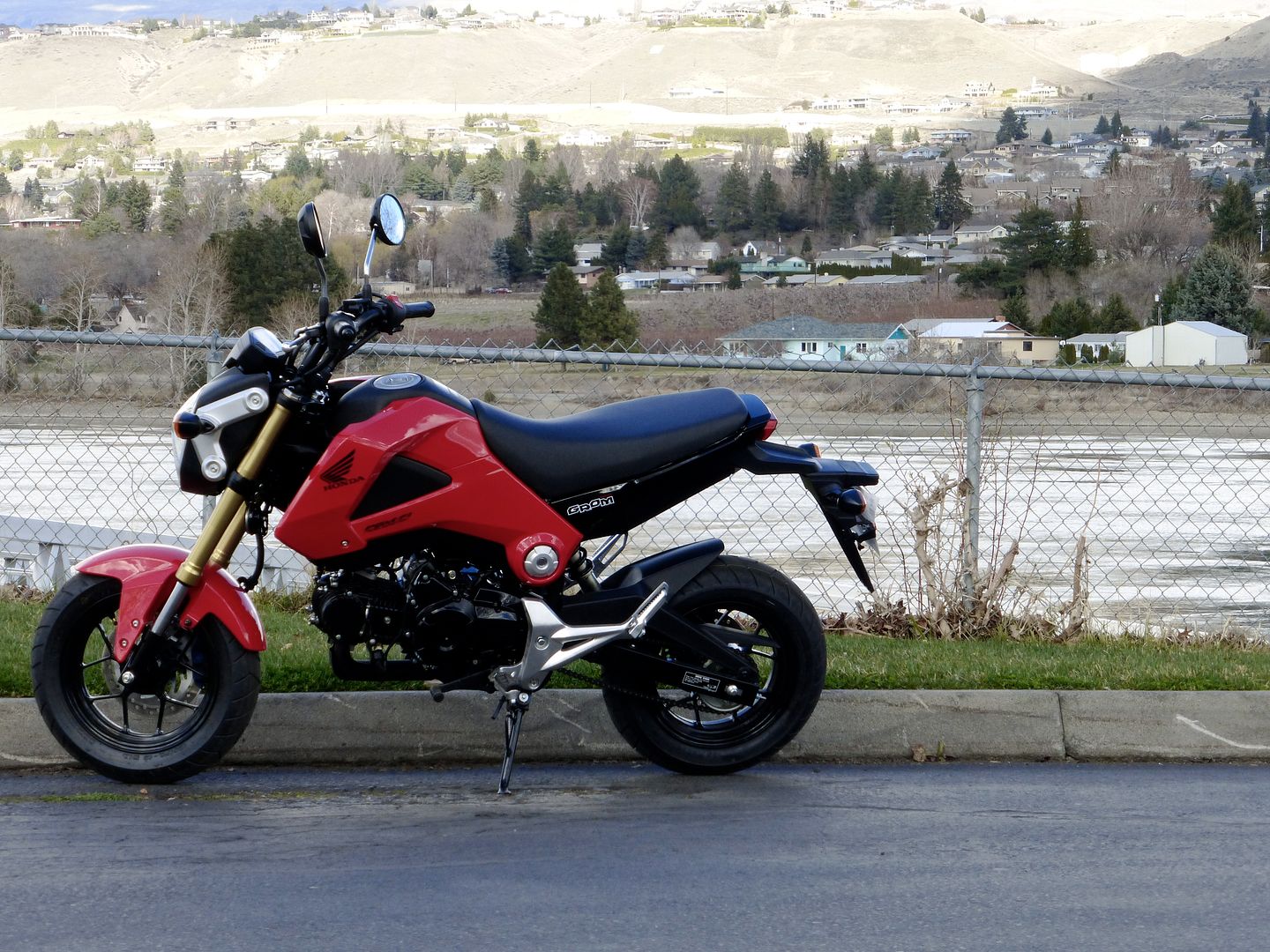 In the first couple of weeks I got a tail tidy and cleated pegs for it. Hate that stock fender/tail thingy!
R & G tail tidy from the UK through Twisted Throttle and some mini incandescent turn signals from them also. Two Brothers pegs through Revzilla.
I also bought a Yosh RS-9 slip-on from Revzilla in which I will hold off installing for a while.
...