Discussion Starter
•
#1
•
Thought I'd share my Grom story.
After commuting with a truck for 3 1/2 years and attempting to find parking in the downtown SD area I started looking for other options. My neighbor sold me a 1987 Honda Elite 50 scooter a few months back for $420. It was a POS with looks only a mother could love (dubbed it "Mess-pa") but it ran like a champ. Decided I needed something a little newer and faster since its top speed was 35 mph on a downward grade. Sold it for a small profit and while comparing scooters saw the Grom. Noticed it was similarly priced and over 100mpg, not to mention it looked a million times better than any zuma or ruckus.
So last week I picked up a cherry 2015 with 2 miles on the clock for the same/less than used Groms are going for in my area!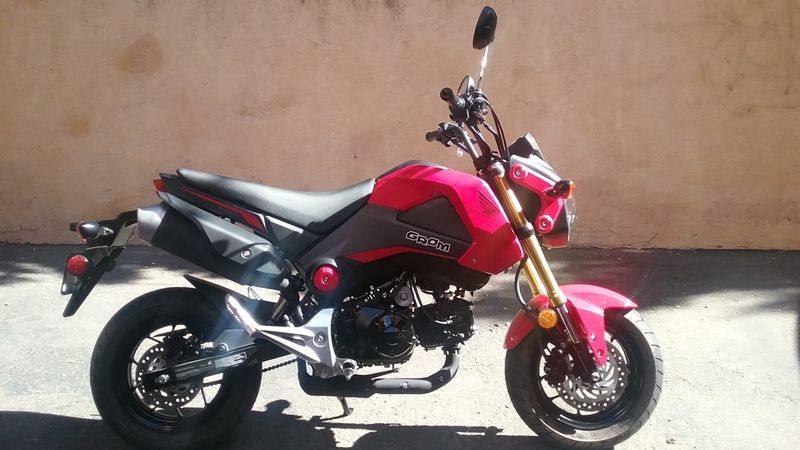 Immediately I began making it my own. I don't have too much $$ to customize nor do I like the crazy outlandish things with LED lightstrips underneath everything and that can be traced by the car alarms it sets off. I plan to do this bike up subtly with modifications/upgrades where it counts. First thing first was removing all the pointless warning stickers. Also took off the decals below the seat I think it looks cleaner that way. The dealer threw in a hotbodies FE kit at a good price so also immediately threw that on.
Shameless plug for the dealer, sure they appreciate it.