Honda Grom LED Headlight Bulb Conversion Kit

Convert your Honda Grom stock H4 motorcycle headlight bulb
to a high performance, 2500 Lumen LED bulb.
This LED headlight bulb Kit is a replacement for H4 halogen bulb found in the Honda Grom.
Specifically designed for the '14-'16 Honda Grom
& includes AC to DC converter harness & wiring instructions.
6000K color temperature produced by three Epistar LEDs.
No ballast, modules or special resistors needed.
​
​
This kit comes with everything you need to install.


Features:
- Bulb shines at 6000K (Intense white light) color temperature
- 18 watt LOW beam and 24 watt HIGH beam
- 2500 Lumens with 360° beam angle
For more information, just click on the link below

>>

Honda Grom MSX 125 LED Headlight Bulb Conversion Kit

<<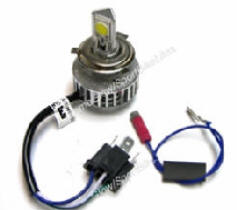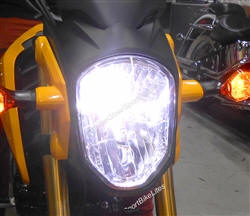 ​