wheelie practice the 1st week i got the Grom!!
SPECS:
ENGINE:
stock, Crower cam, steady garage lightened oil spinner & flywheel, custom air intake w/ K&N filter
TRANSMISSION:
JT front sprocket 16T, PMP rear sprocket 36T, DID gold chain, titanium blue sprocket nuts
IGNITION:
Nology coil, Nology hot-wires, NGK iridium plug
SUSPENSION:
ohlins rear shock, takegawa fork adjusters, Gcraft triple square swingarm +6cm, Scott steering damper
ELECTRONICS:
bazzaz efi, DOMINO starter kill switch
EXHAUST:
Yamamoto full system
WHEELS & TIRES:
michelin power pure SC, RRGS orange valve stems, Tyga aluminum wheel spacer kit
LIGHTING:
PETEX headlight, Steady Garage front turn signals, MNNTHBX intergrated tail-light
BARS:
Driven SBK euro bars, MNNTHBX bar stem with SCOTTS damper, DOMINO grips, Motion Pro revolver throttle kit
PROTECTION:
Driven bar ends, OVER racing engine sliders, Rizoma brake lever guard, H2C axle sliders
ACCESSORIES:
H2C smoke windscreen, TYGA CF tank cover/instrument cover/round side covers, H2C gas lid CF overlay, Yoshimura engine plugs, LighTech oil cover
REARSETS:
Driven rear sets
BRAKES:
Tyga brembo adapters, brembo gold calipers, CORE MOTO brake lines, HRC rear brake SBK reservoir, ASV C5 levers, Tokyo Parts brake reservoir cover
BODY:
Tyga CF tail cowl & under cowl, tyga front fender, Steady-garage decal kit
this is how she sits for now
H2C side vents that dont do anything, just looks!!!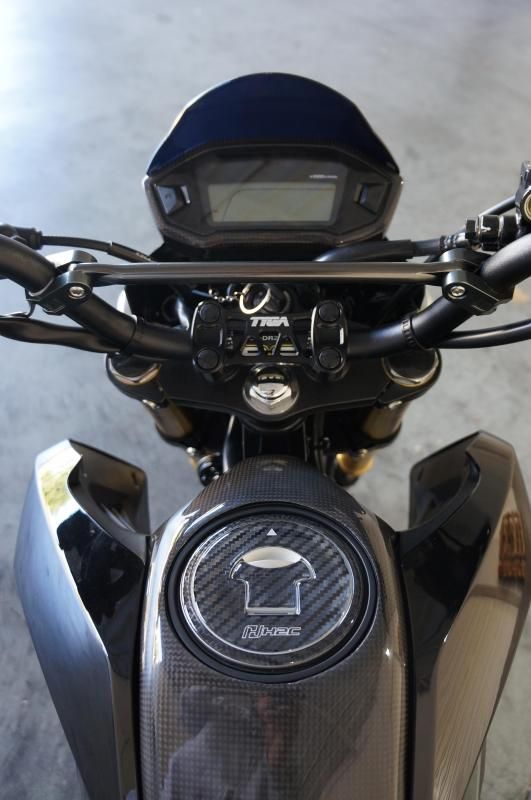 TYGA bar clamp, CF tank cover, CF meter cluster, H2C gas lidCF overlay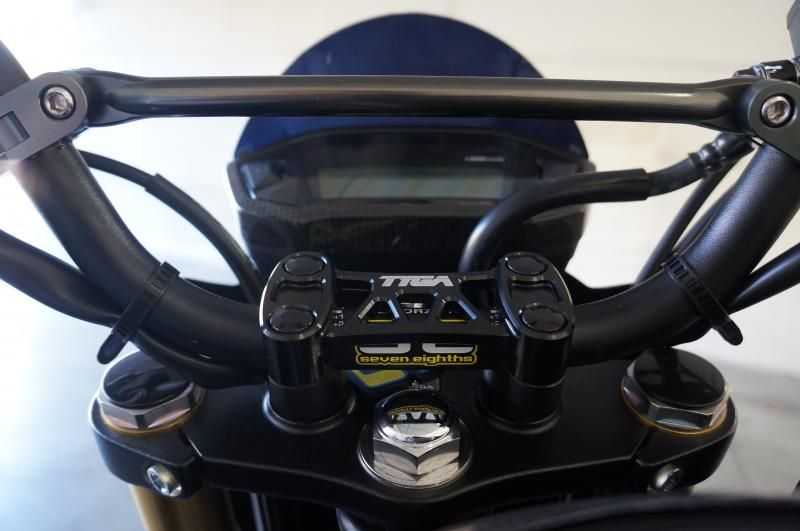 Pro-Taper 7/8ths bar for KLX/DRZ, 1" lower than stock, removed 1 1/2" on each end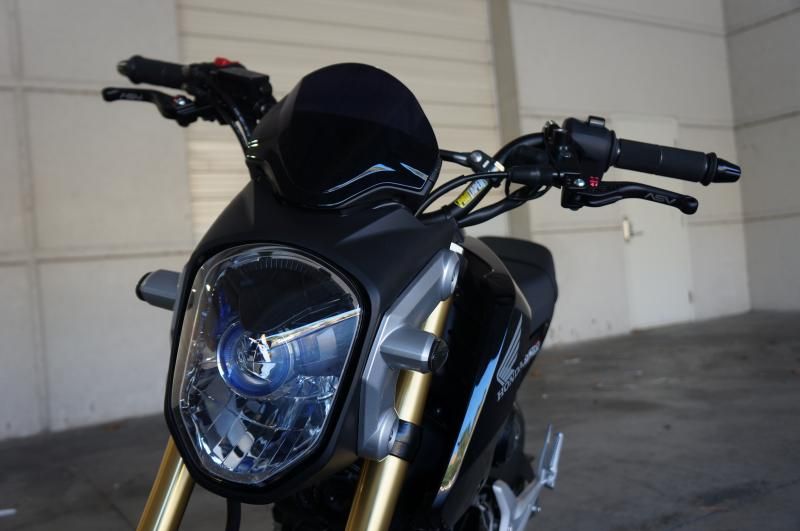 TDM headlight and smoke wind-screen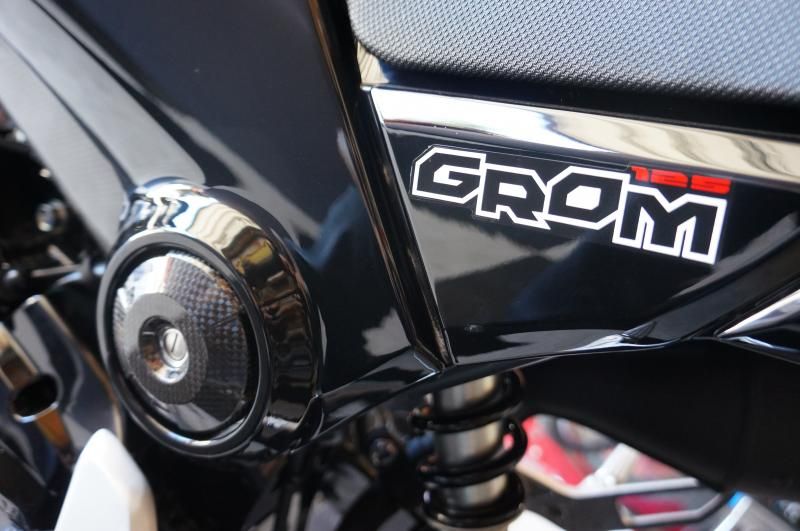 TYGA CF parts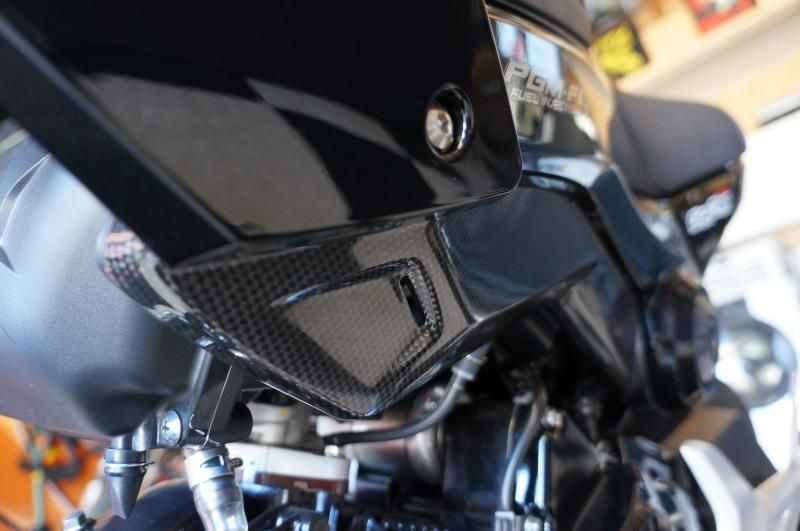 TYGA CF parts
ASV C-5 lever from 2011+ cbr250, DRIVEN grips and bar ends
hotbodies LED smoke flush mount turn signals from 2005+ cbr600RR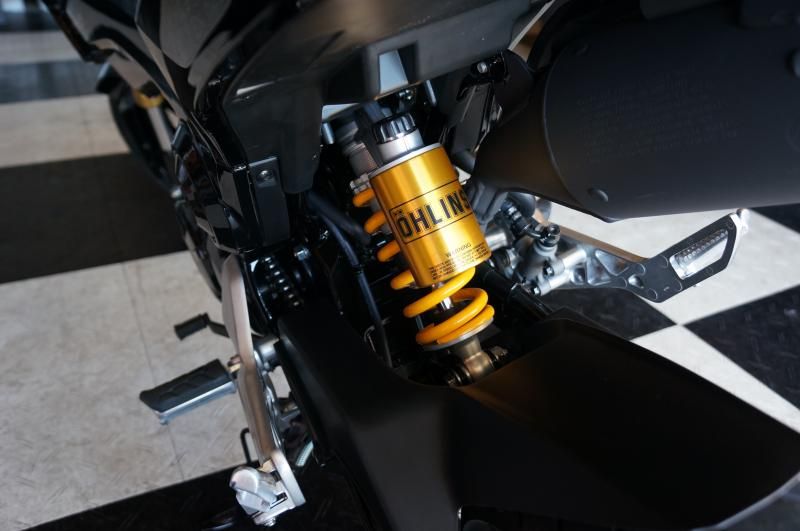 nothing but the best, Ohlins rear shock, built really solid, noticed the difference on the 1st ride, smooth and not to stiff!!
gcraft swingarm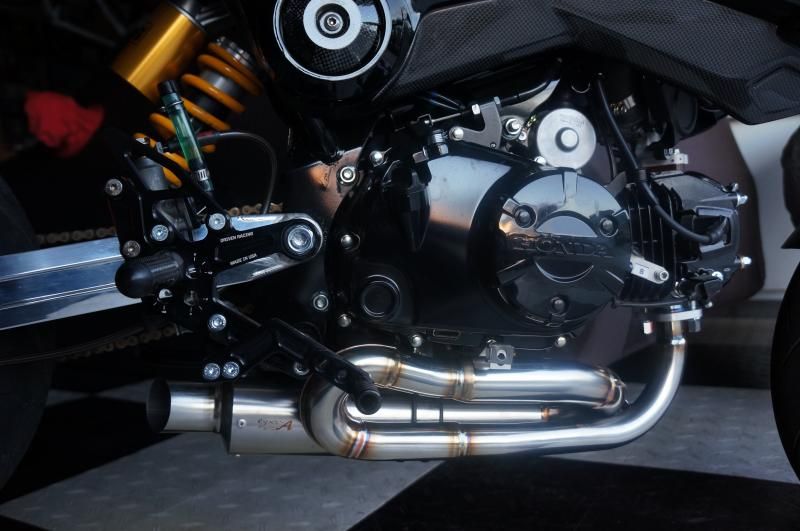 yamamoto full exhaust system
with tyga shroud
custom air intake by BigChris, thanks for goin turbo and letting me rock this!!!
tyga CF shroud with a MILD touch!!!
MNNTHBX lightly smoked!!!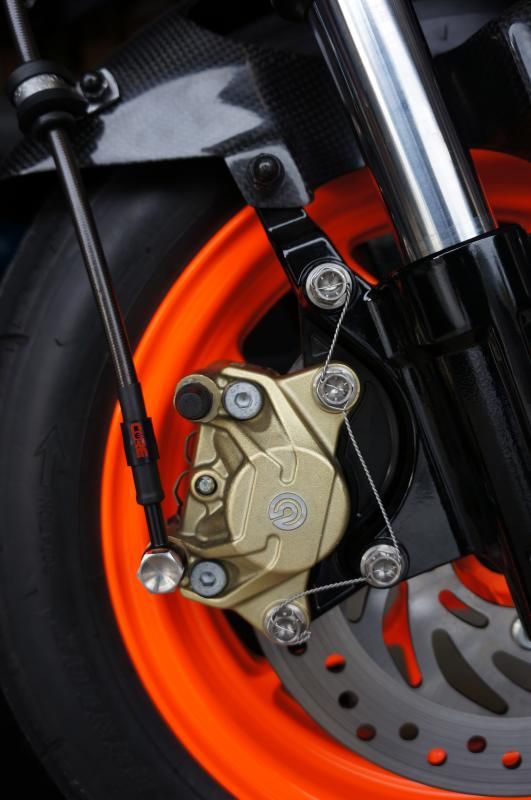 BREMBO's safety wired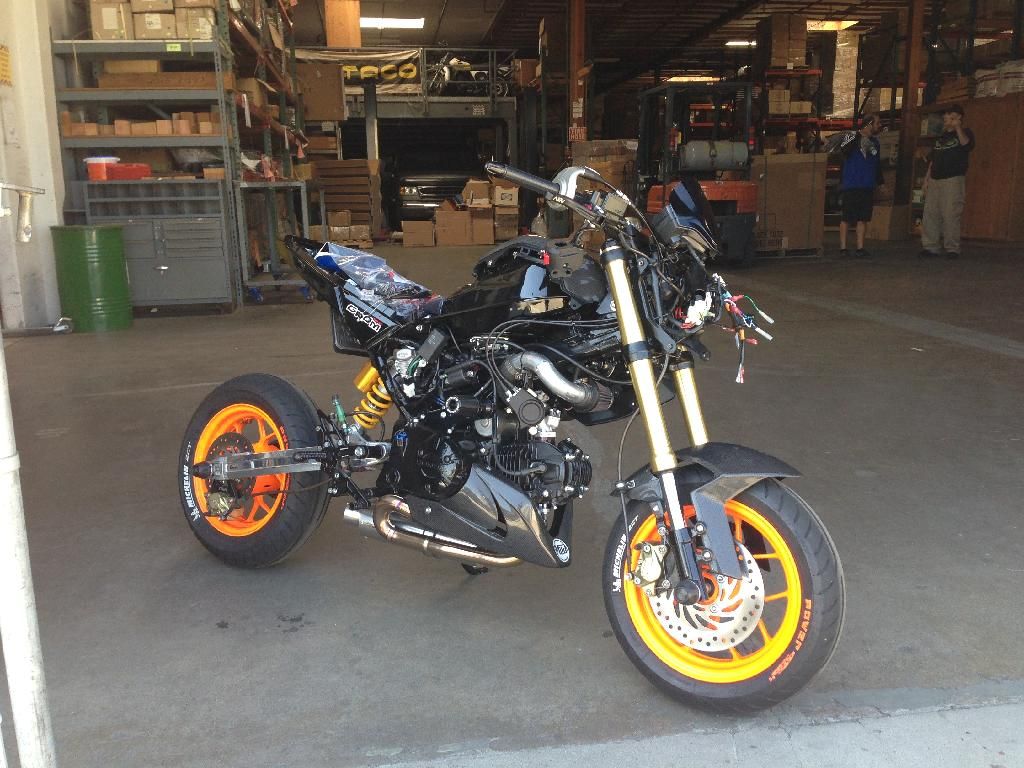 Grom at Motion Pro for R&D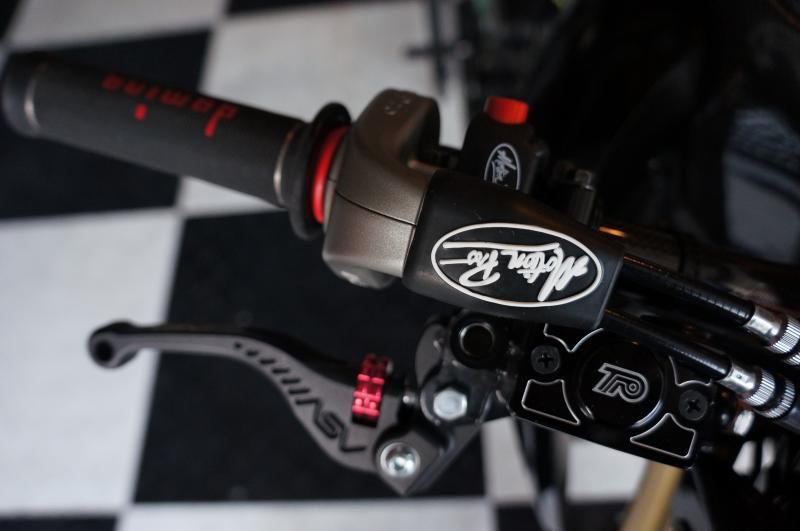 First Grom with Motion-Pro Revolver kit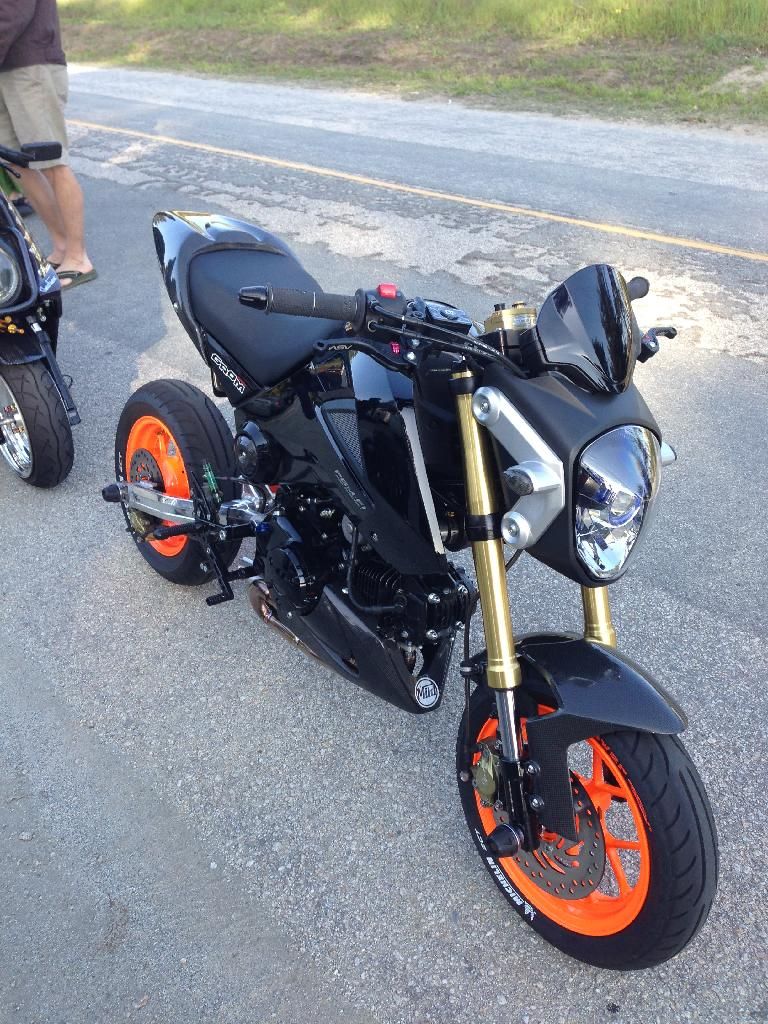 1st long ride to Santa Cruz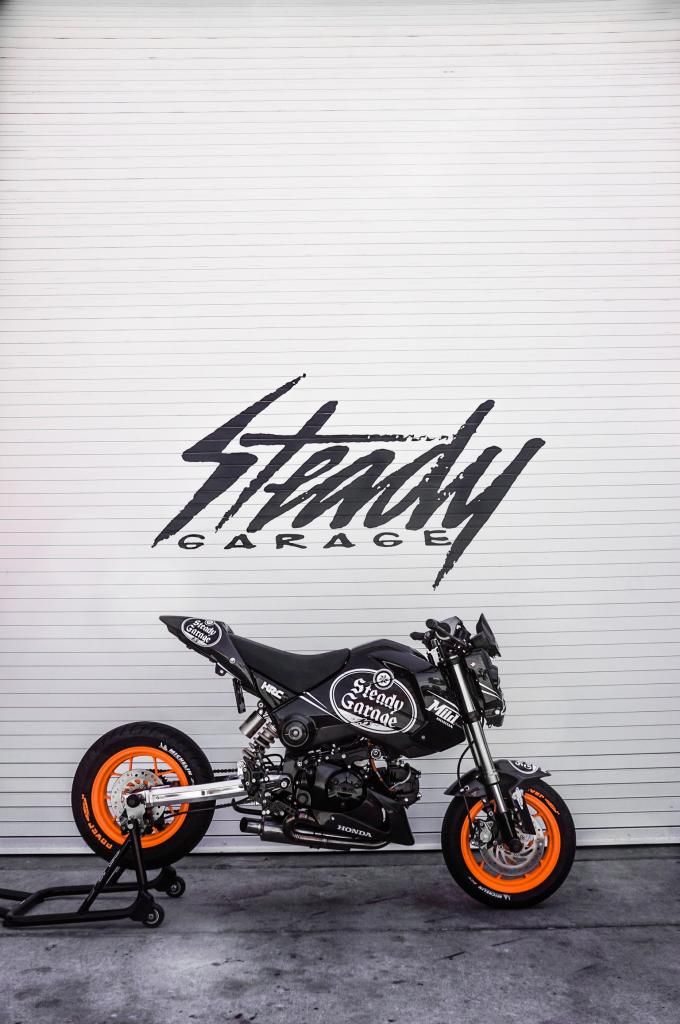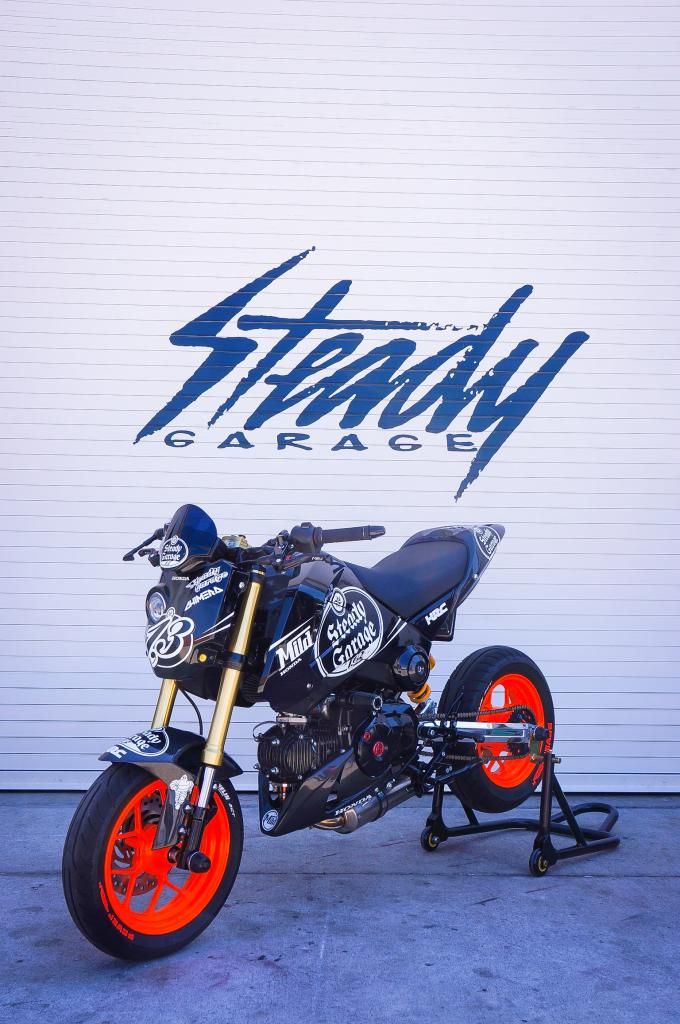 Moto3 inspired race graphics, thanks to Steady-Garage for making me the graphics i visioned in my head =)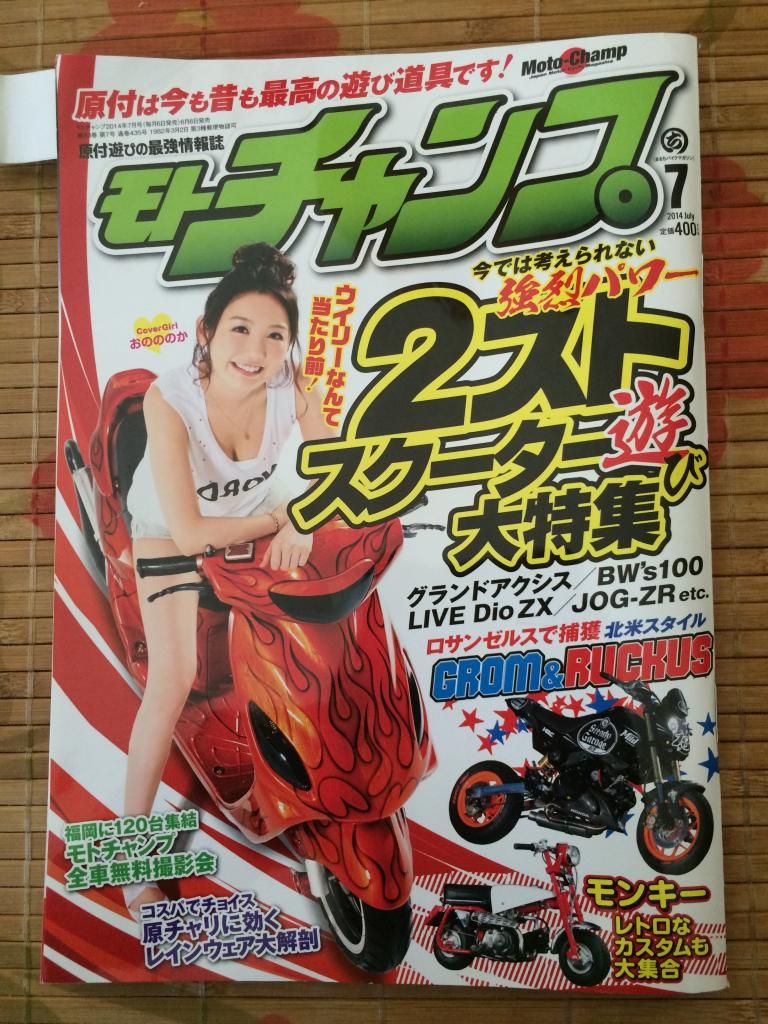 Motochamp July #7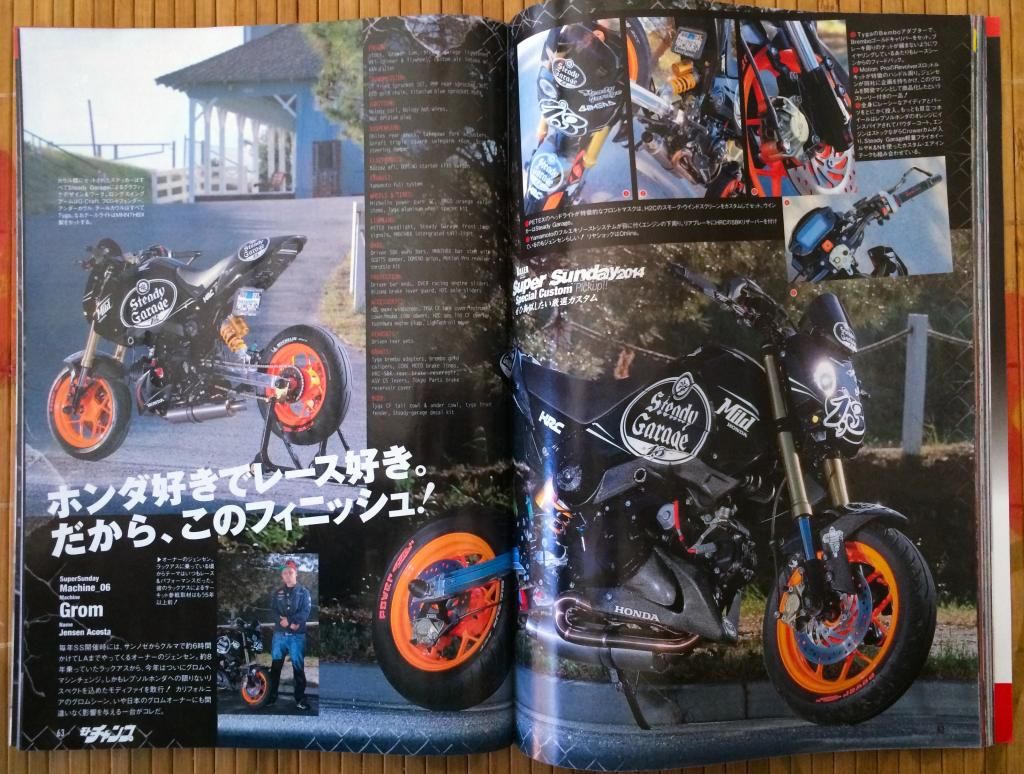 2 page spread of #supergrom