Discussion Starter
·
#1
·
hi all,
I am currently considering where to take the little MSX Grom on an adventure for my upcoming 40th B-day next year and one idea keeps on coming back to me.
I always have this magical draw towards the Nordkapp, Top of Norway and I think the litte bike is the perfect tool to do this trip on.
here is the little red devil:
I know that there are a few modification required, but I guess this could be a winner!
things to sort out are:
- seat - needs to be more comfy
- luggage - I consider a rack and maybe even solme touratech style like alu panniers
- extra fuel to increase range - although this could just be a 2 little can
- sat nav and camera holders
- hand guards
I will probably be camping or using the wooden log cabins which there are plenty of in Norway
here is a first draft of the route - its about 6.000km and I would take my bike on a trailer from the UK to Oslo...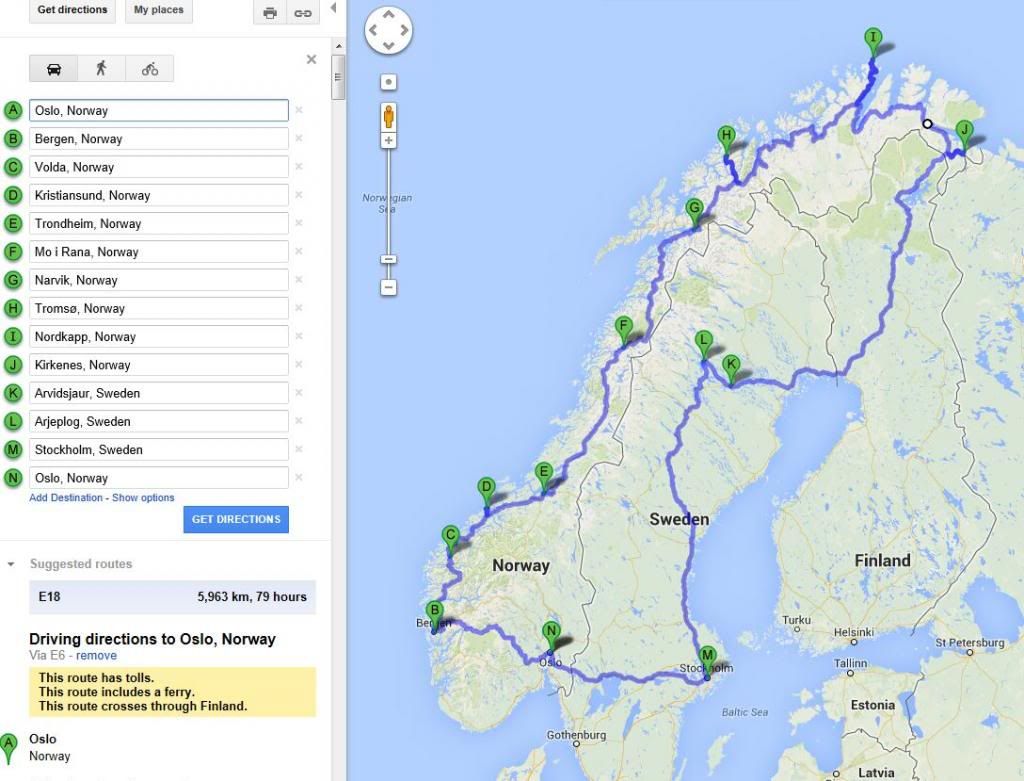 three main reason for the little MSX over they other bikes I have:
1. its an adventure
2. speed limits in Norway are so low - suit the MSx perfect and saves me from fines and prison!
3. I dont think this has been done before!
anyway, i will keep this thread open and update it regulary as this idea takes shape!
Thx Lars