Disclaimer: If you have a problem with your motorcycle after doing this, I'm not responsible. This is an old school technique that will take practice to get right.
I'm sure people will have wildly differing opinions on this subject so I'll start by saying this:
I've been around motorcycle racing my entire life. I started road racing when I was twelve years old, and raced professionally from '04-'07. I still compete in local club races for fun. To do full throttle upshifts using this technique it will take PRACTICE. I raced a pair of Ducati 749RS's in 2005 and used an almost identical set up to enable the bikes to do full throttle upshifts. It took a little getting used to, but once I got the timing down it worked flawlessly.
On to the good stuff:
Essentially all you're doing is turning your horn button into a momentary ignition kill switch. It functions the same as a quickshifter installed on the shift linkage. The only difference is that you will have to manually press the horn button as you make your upshifts. Here's a schematic of how I did my bike. I added a female connector to the horn button side of the harness (left hand switch harness) so that I can easily unplug the quickshifter and plug my horn back in if I want to.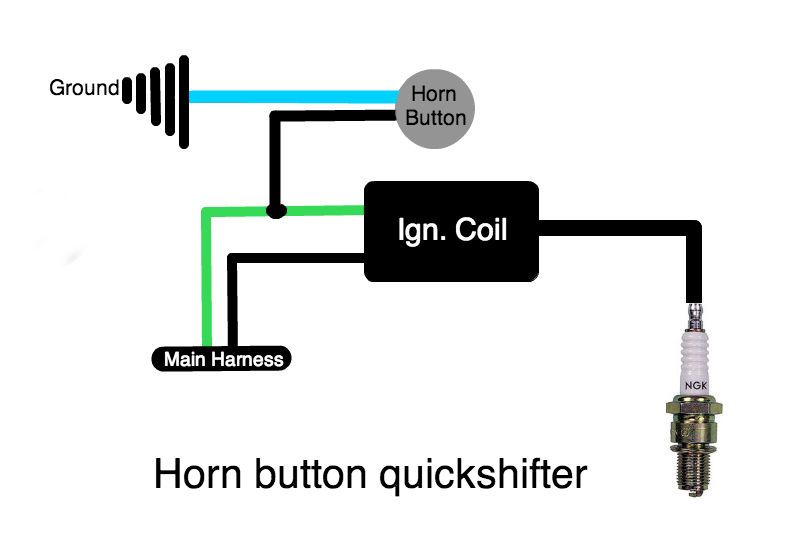 I pulled the connectors out of the OEM plugs to make things easier. I highly recommend doing it this way. It simplifies things!
Top connector is for the quickshifter, bottom is for the horn.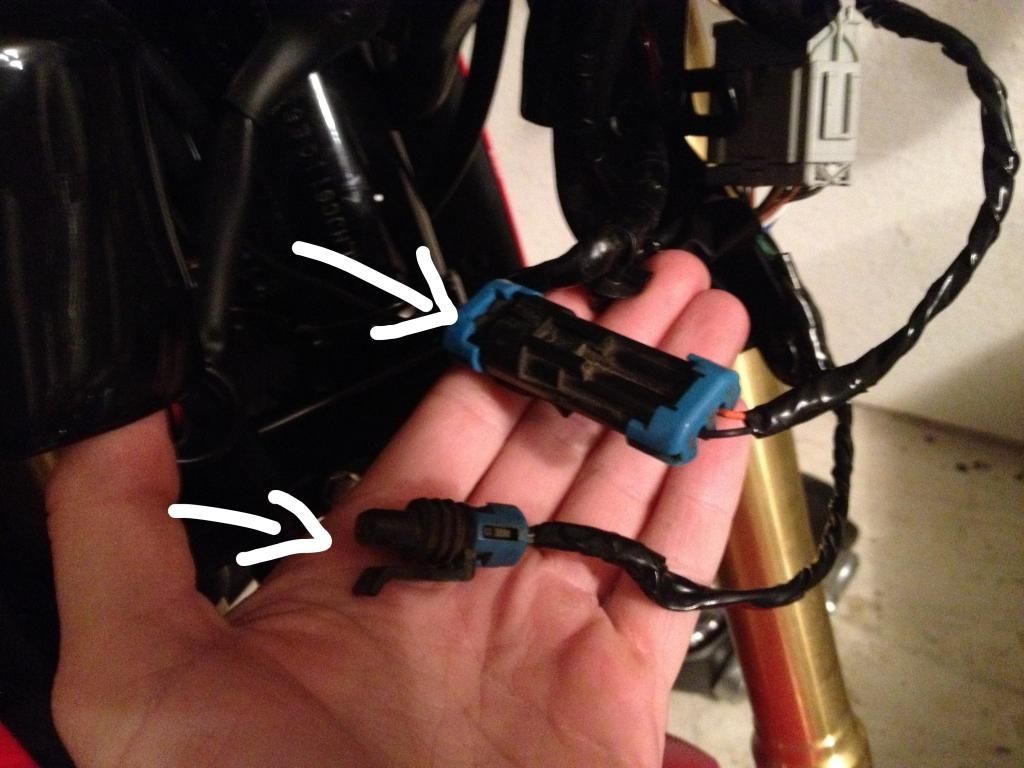 1) Accelerate with the throttle wide open.
2) When approaching your desired shift point, pull up on the shifter LIGHTLY. (Just a slight amount of pressure)
3) Keep the throttle wide open and
QUICKLY
press and release the horn button while
CONTINUING
to apply pressure to the shifter.
The bike should click into the next gear with the throttle completely wide open. Sometimes there may be a slight backfire or pop as you make your shifts. This is because when you depress the horn button and kill the ignition the fuel injector is still spraying fuel into the engine, so don't worry.
Like I said before, this will take PRACTICE to get the timing down.

If you have any questions let me know. I'll try to get some video up soon of me going through the gears on my bike. Enjoy!