.

This should have been done a few weeks ago. Unfortunately, with the Holiday back log, and Year End Inventory....etc.. we just got backed up.

But, it's done now.


Cari.... as usual did a fantastic job on the install.

As with most things on the Grom, install was straight forward and easy.
The most time spent was on customizing them to the way you like them. Which is also easy to do.

Most of you probably have some experience with Driven Products.
They make amazing products. Amazing quality, fit and finish.


Here are the Key Features of the Rear Sets.

- High Quality Billet Alum.
- Made here in the Good'ol USA
- Readily available Spare Parts....etc
- Complete Parts Sheet is included with the Rear Sets making it very easy to re-order spares.
- STANDARD Shift Pattern, or GP Shift Pattern, which is great since we prefer GP Shift.
- NO Mod's required.
- Sealed Bearings in the Pivots
- Black Anodized
- Fully adjustable
- Folding Toe pieces (to protect against damage)
- SOLID MOUNT Foot pegs, (To protect your bike)
- 50% Lighter then STOCK Rear Sets.


The Stock Rear Sets weigh in around 6 lbs.
The Driven are 1/2 the weight of the stock ones........ at only 2.8 lbs
That's always a nice little bonus saving an extra 3 lbs.

When they arrive, they are 95% assembled.
The only thing you really have to "Assemble" is where you want to mount your foot pegs and If you want Standard or GP Shift.
If you use Standard Shift, then you don't even have to make any changes.

After Installing these, we must say........ Very impressive.
They keep it simple and sweet.
Everything fits perfectly together.
And they work great.
Solid Feel.


Now it can be a little daunting having to remove the Swingarm pivot bolt...... but, as long as you "Chase" it out with a Long Screwdriver, then it's no worries.


Check out the Video to see the complete Installation:






.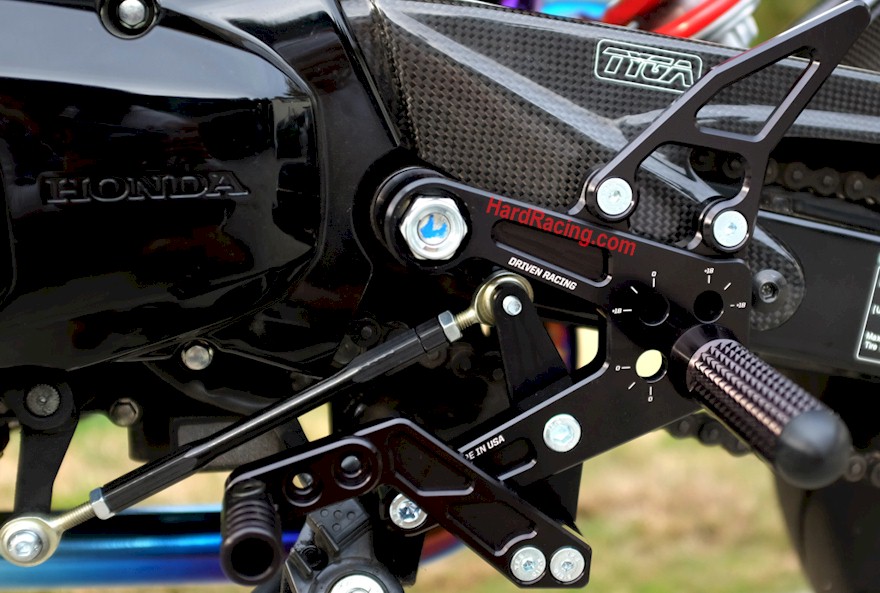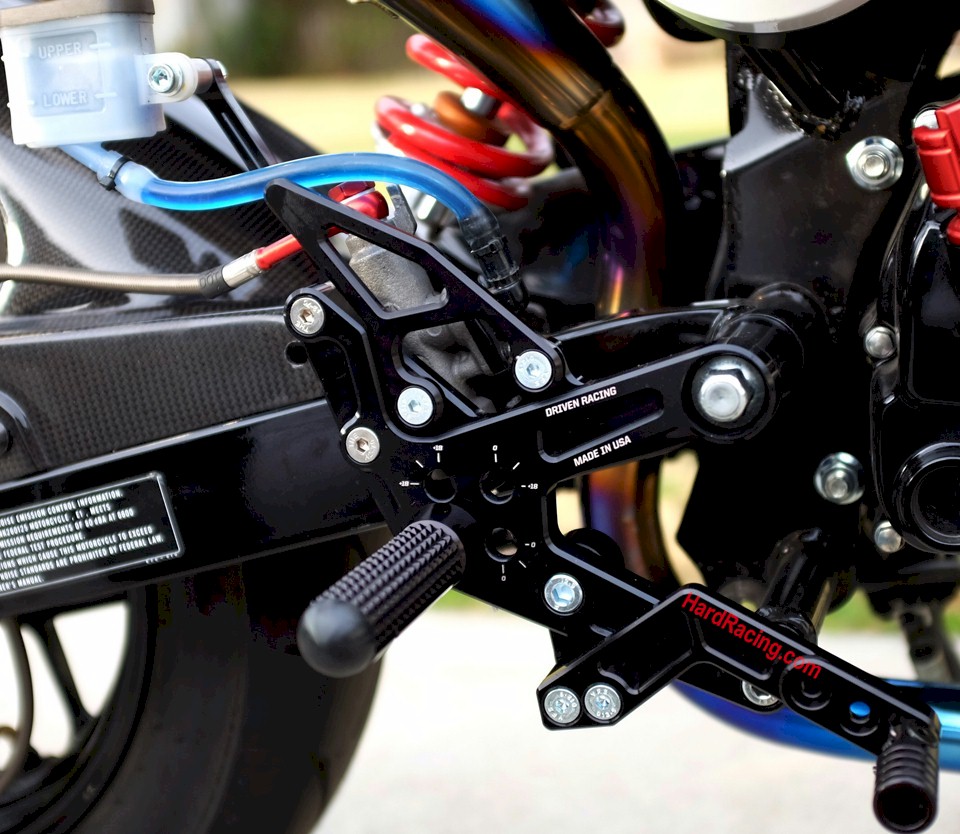 .