Discussion Starter
·
#1
·
Not only did I get my freebie stickers just a few minutes later I get a delivery from DHL with a package from Tyga. I opened it up and there was all that I had ordered. I going to give you my first impressions on just the CF parts. Sorry for the crappy cell pics in advance
First up is the tank cover. Thin and more flimsy than I would expect. I have ordered CF parts for my ruck and this seems half the thickness. They are easy to bend and seem that is just the slightest amount of wind gets under it, it will blow away.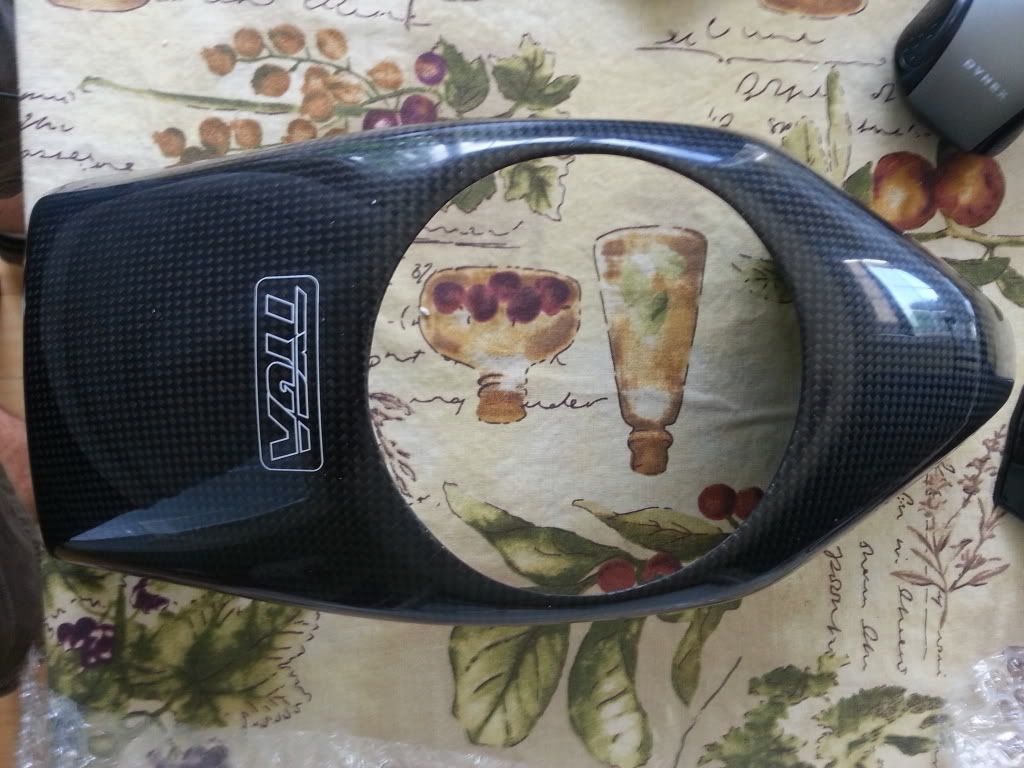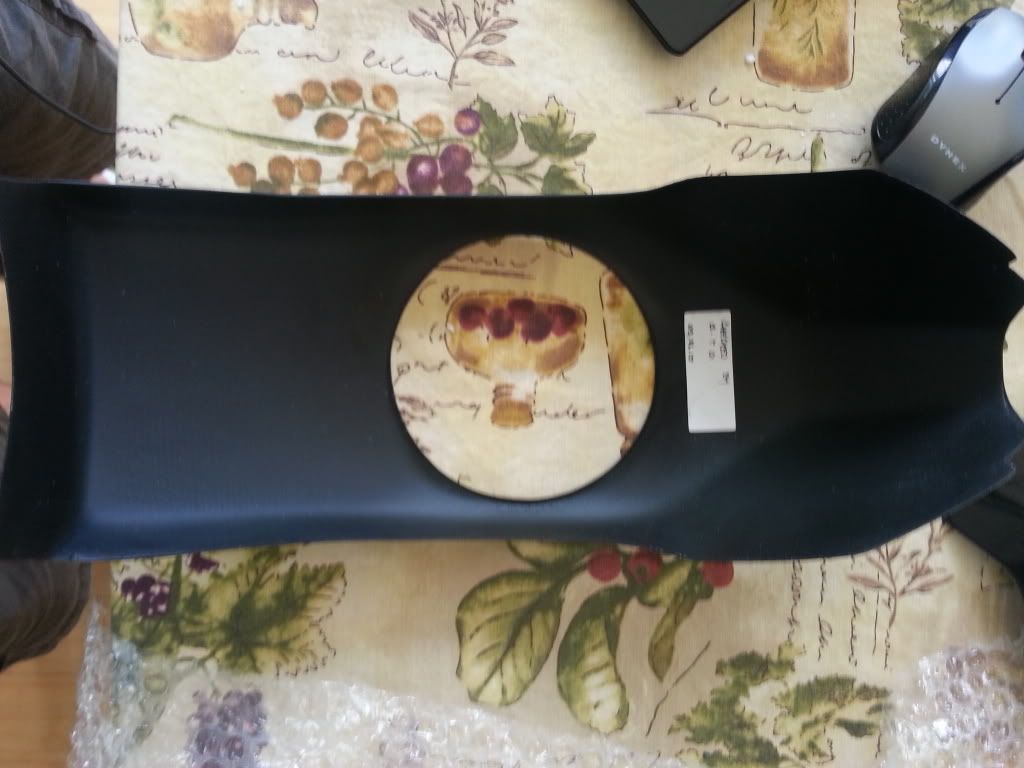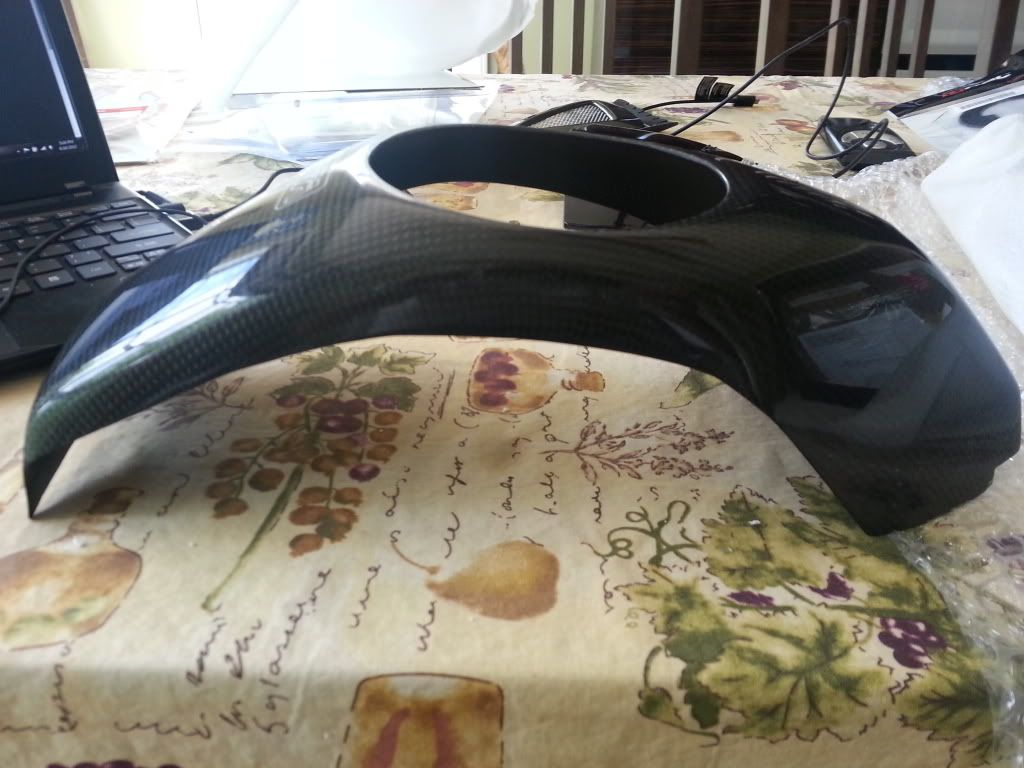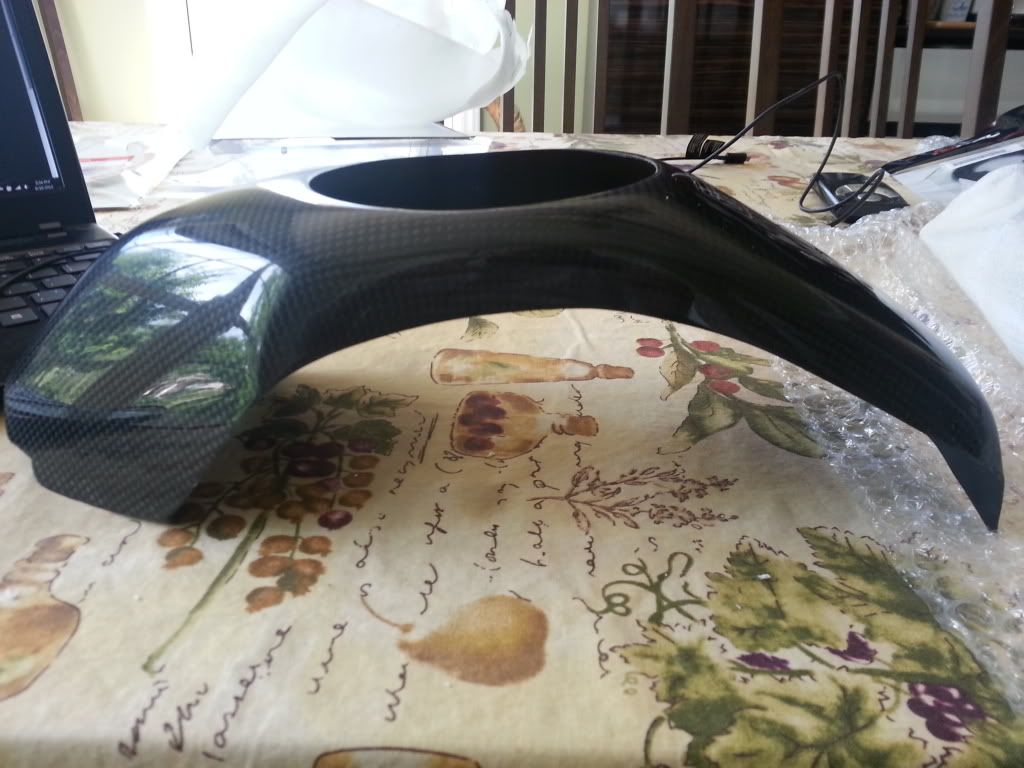 Second up are the under tank covers. While these look cool and Im sure they do look cool on the bike, Im not real happy with these at all. These seem to be even more flimsy than the tank cover, not only that they are not symetric, so some cutting might have to be done to get them to fit correctly on the bike.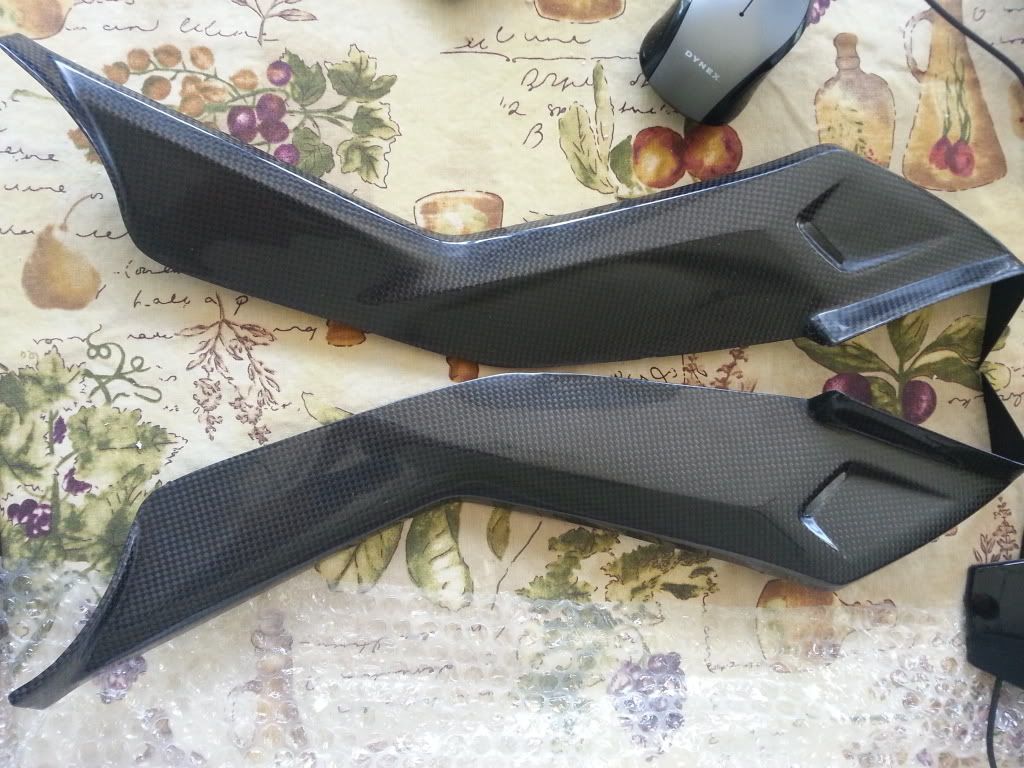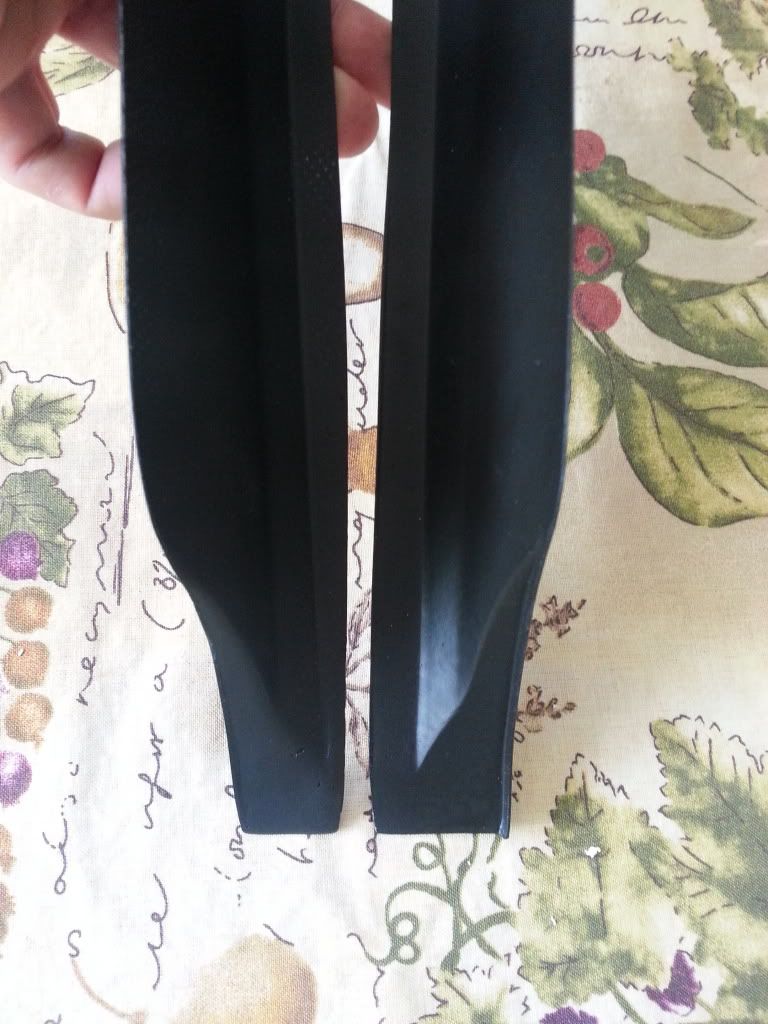 Third are the tank Grilles. These seem to be the best built of what CF items I was sent. The CF is sturdy and is hard to bend however the metal grille part is spot glued in poorly.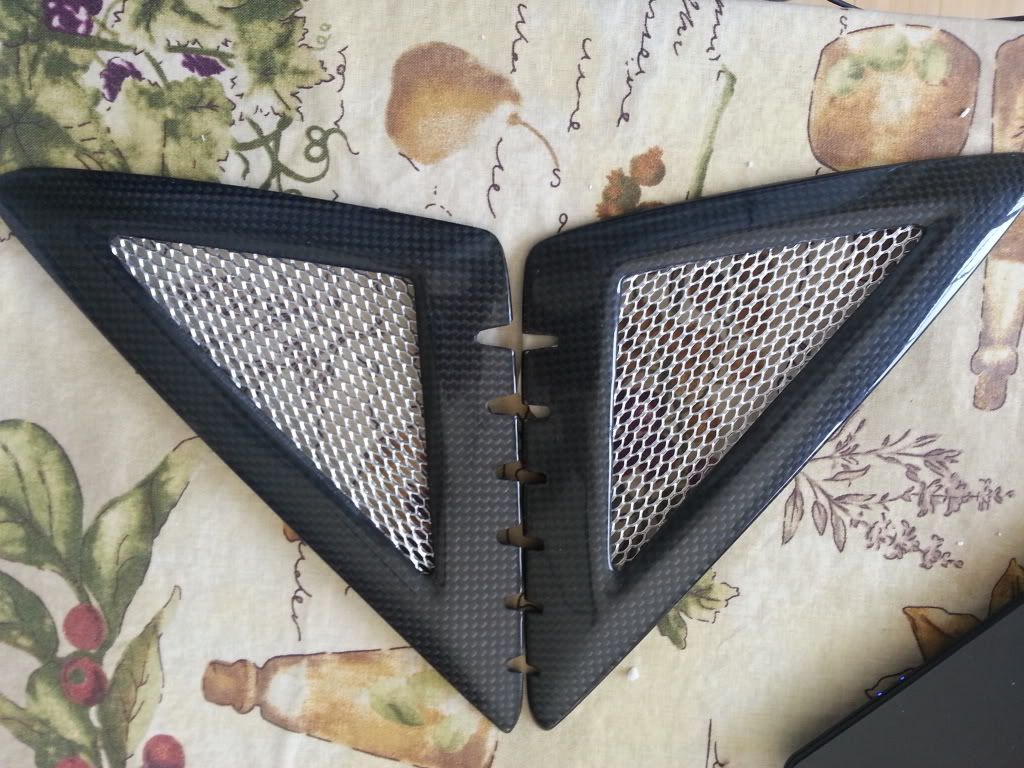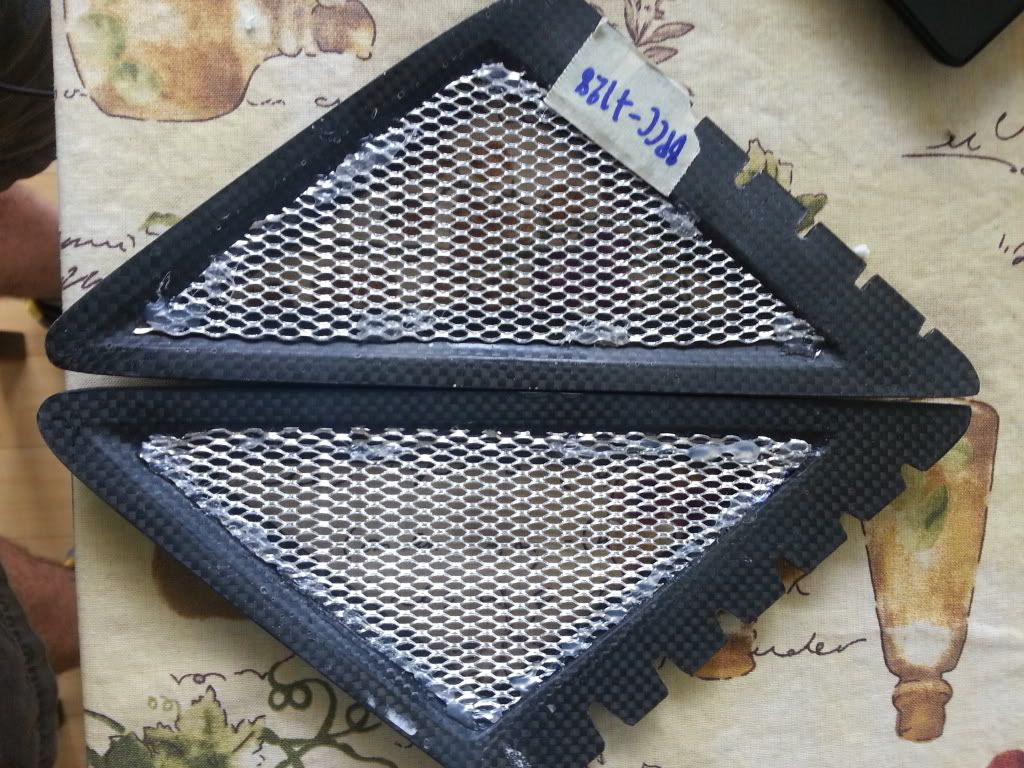 The Fly screen is is pretty good quality plastic. You can see on the back the strip of sticky tape that is supposed to keep it on.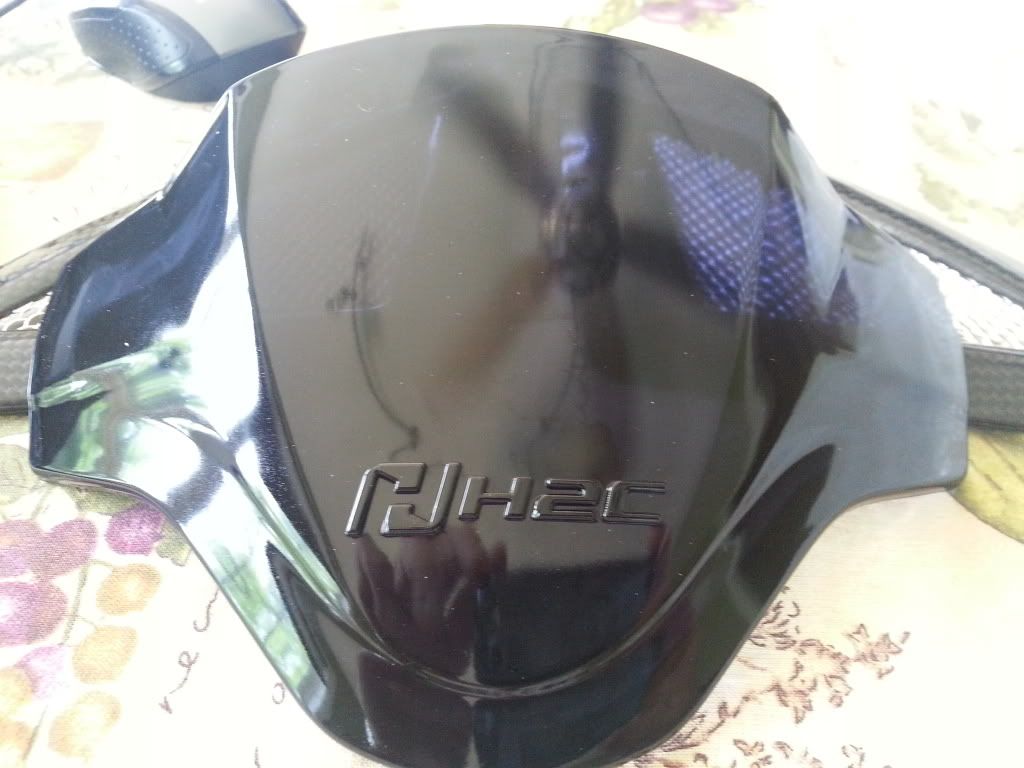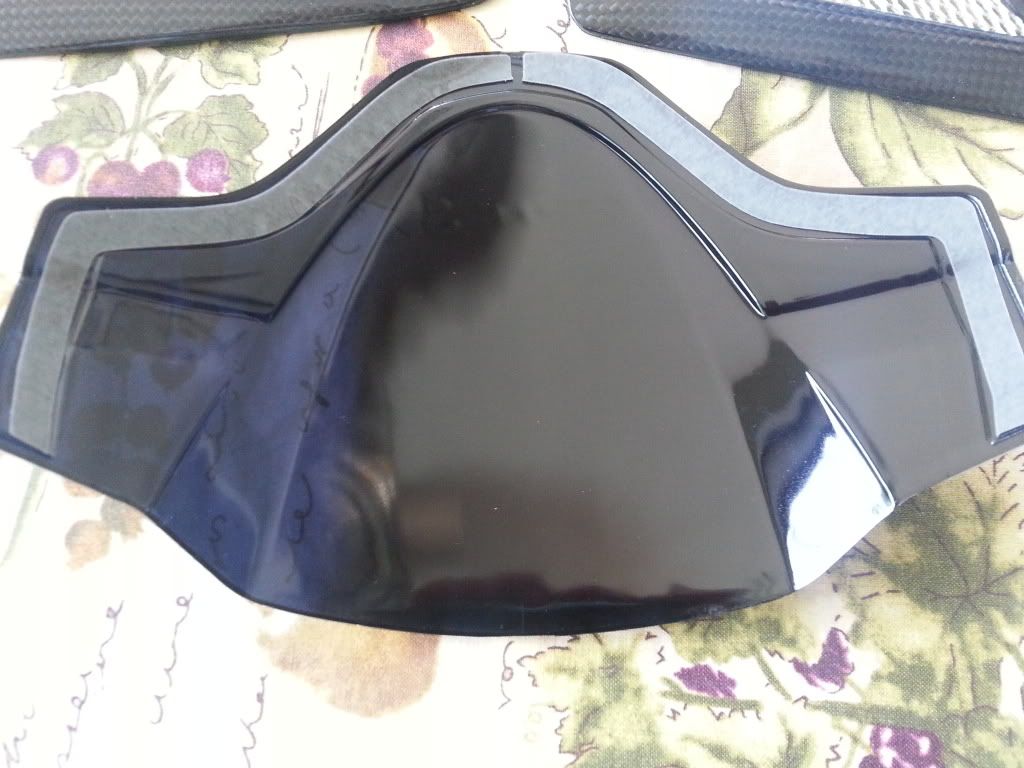 I also ordered some strip tape for the wheels and the CF tank filler cap cover. The cap cover comes on a sheet of sticky tape. I didnt even take that out of the package. I just left it there.
And last but not least this is what they sent me to get everything attached to the bike.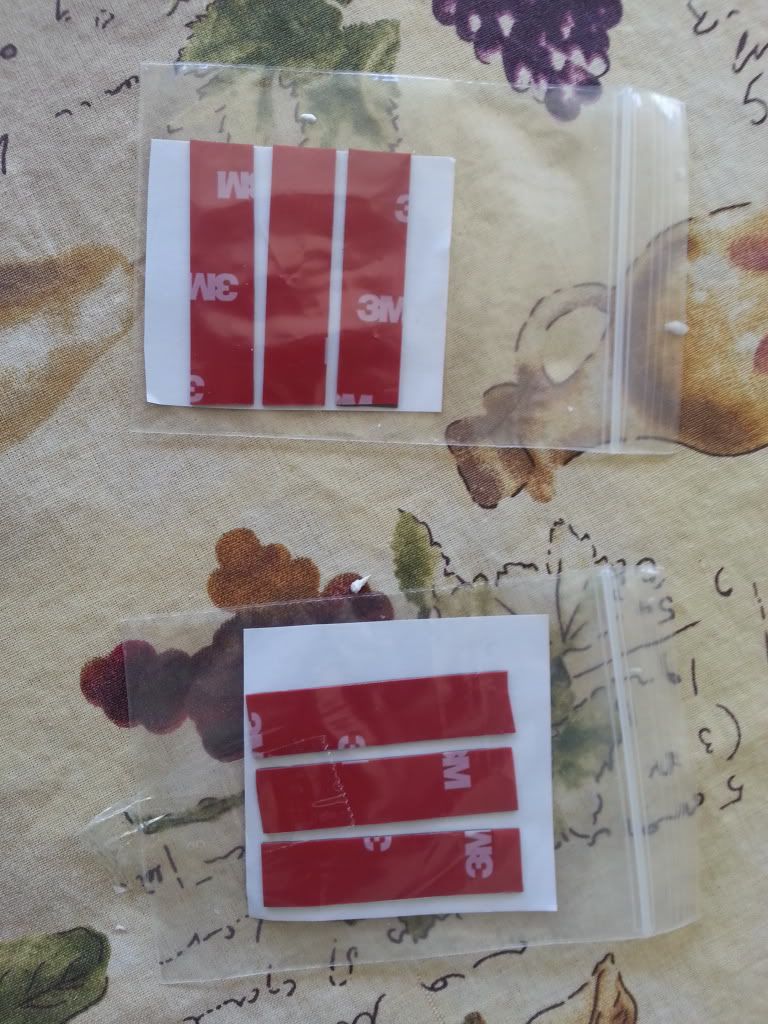 Looks like a bottle of Gorilla Glue is in my future