Its about time I do this, my grom is almost finished for now. At the end of august I picked up my grom. My dealer recieved one, and have yet to get abother.
Here it is after dealer setup.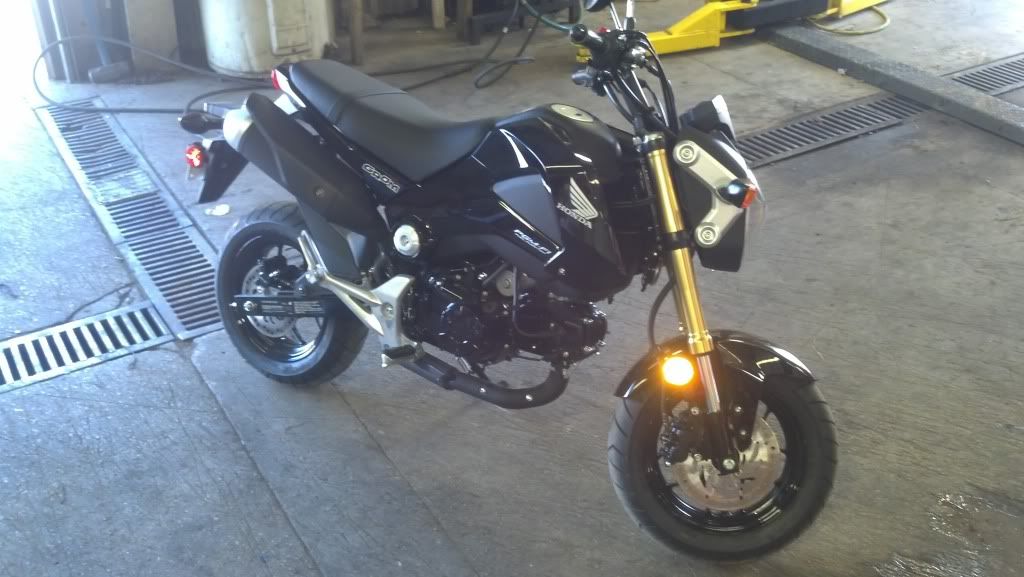 First thing I did to it was install a yoshimura fender eliminator kit.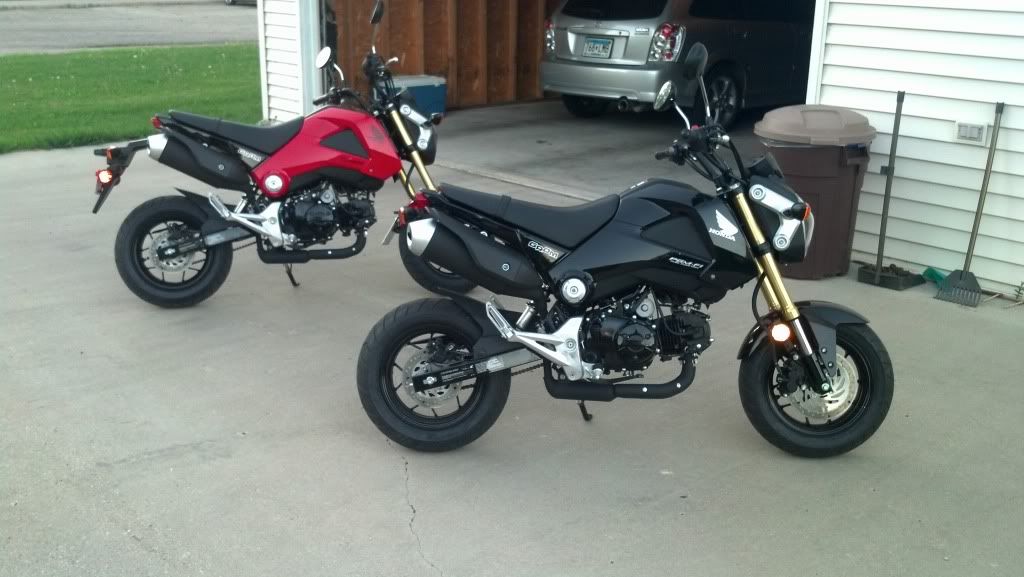 Next I ordered white tank shrouds from tyga.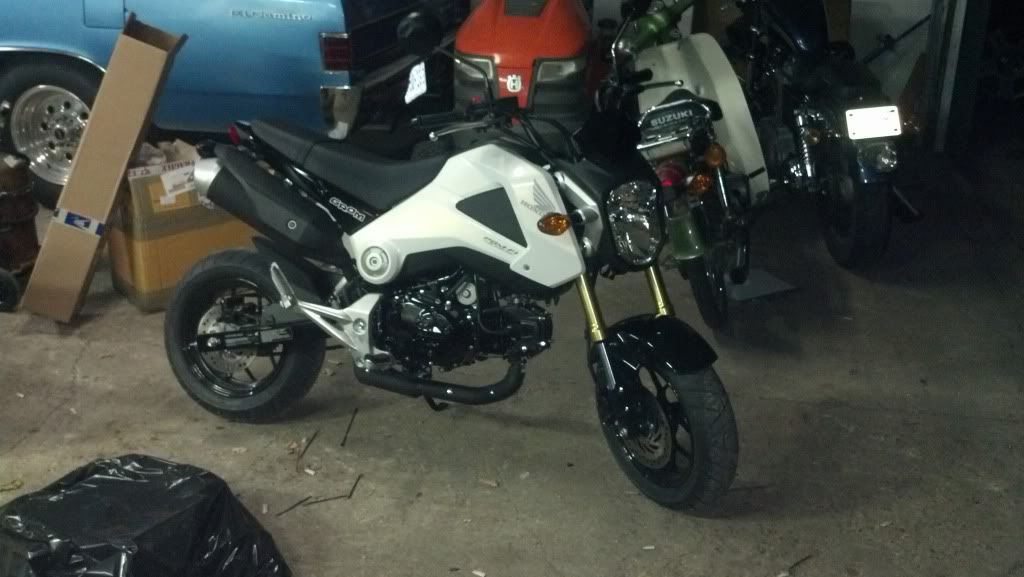 Finally I got sick of the stock bars so I stole the pro tapers from my crf pit bike. They did not have enough room for the controlls, so I cut an inch out of the grips. I also added some billet mirrors and an H2C flyscreen.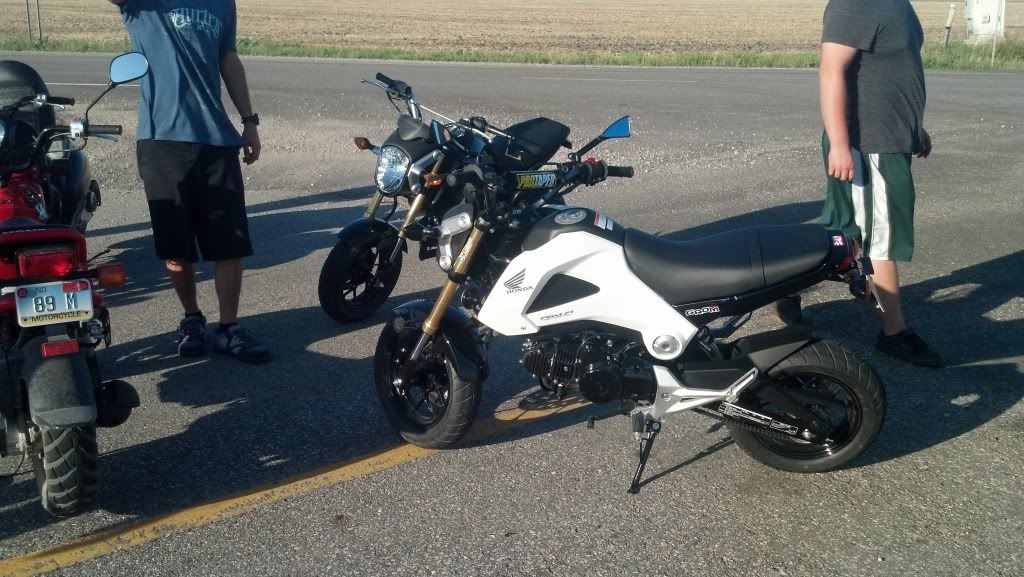 I then ordered up a OEM under cowl and a low mount exhaust from a shop in thailand.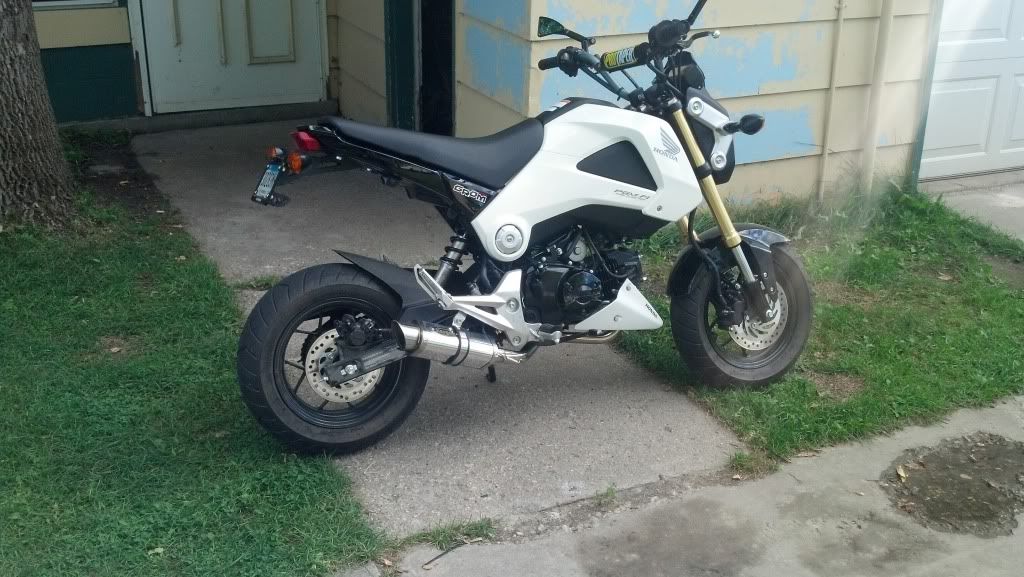 Next i got a thai spec headlight. Love the look.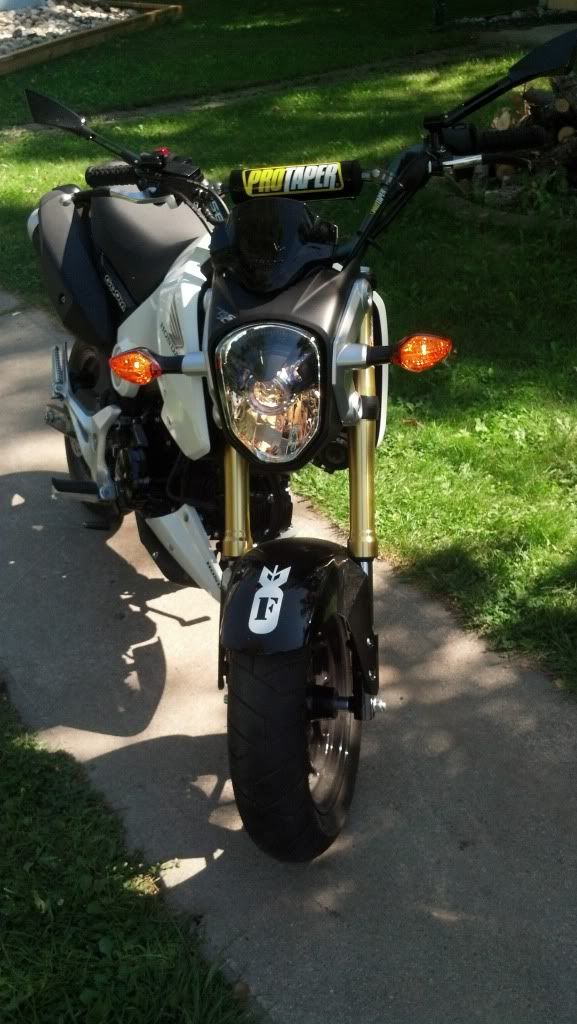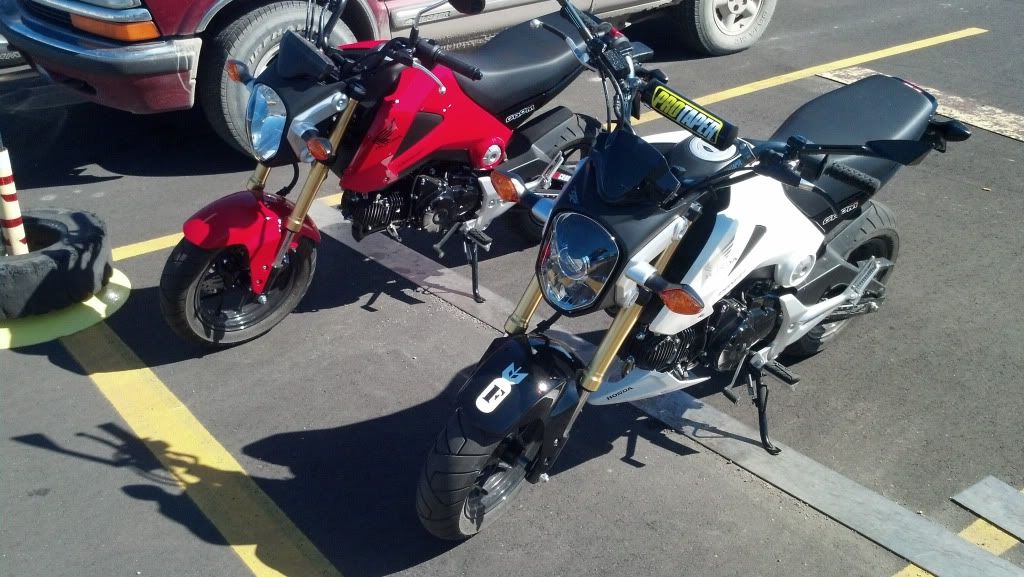 Next came turn signals. I couldnt figure out a way to out my new rear signals on my yoshi FE kit. So I strarted loooking around the shop and ended upnmaking my own kit. Flush mount fronts, and small rears.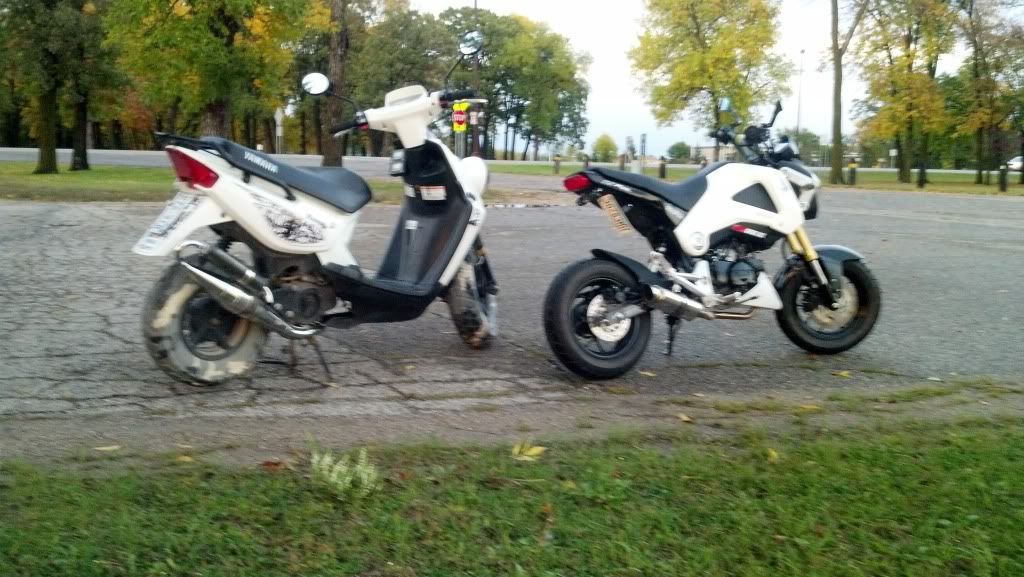 Next came a kitaco carbon seat cowl and some billet levers.
Then I got a different exhaust and a set of klx110 pro tapers.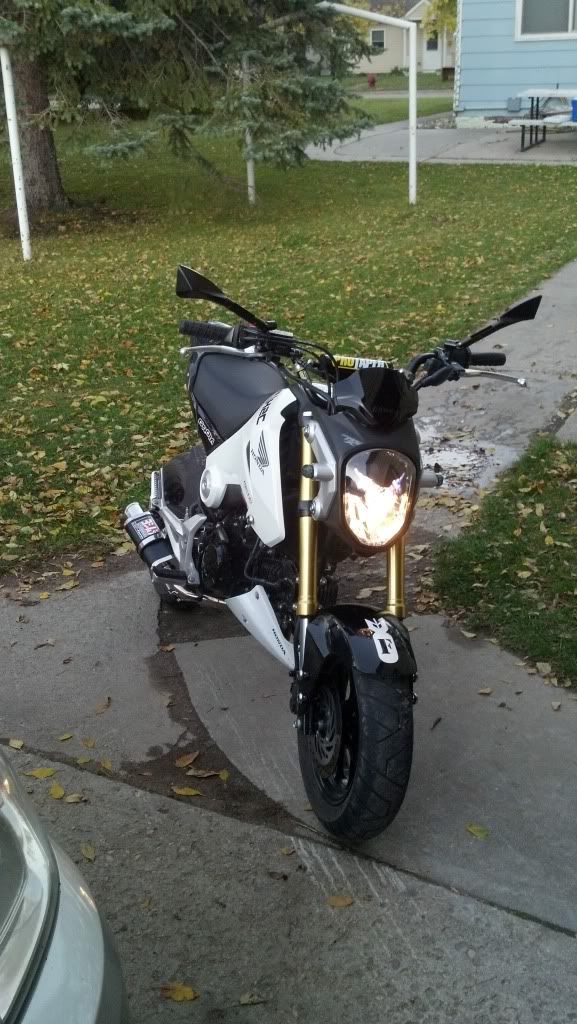 My rear sets from Motovationusa.com and my MNNTHBX FE kit showed up on the same day.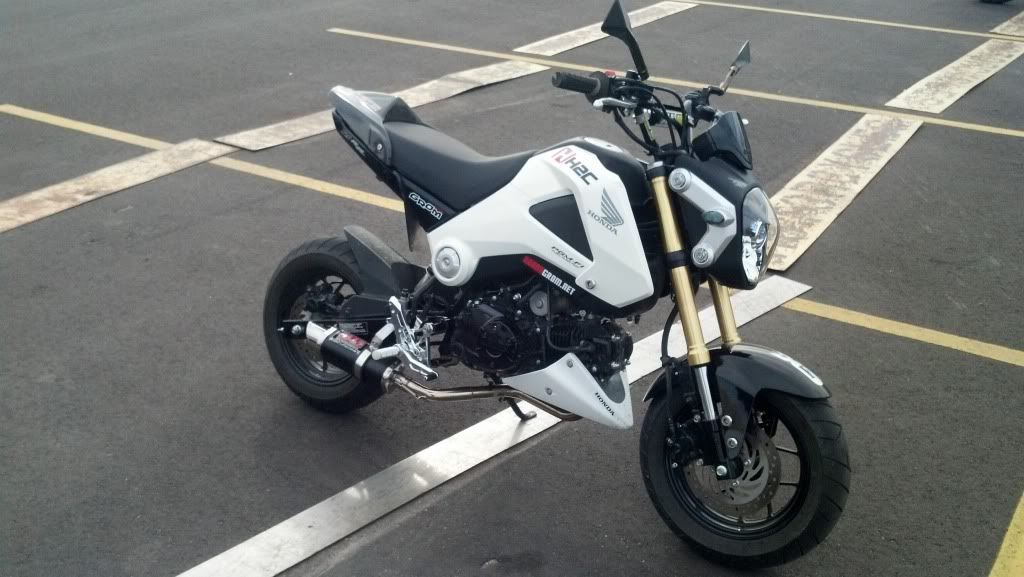 And then I got Composimo racebarz.
Composimo 6" stretch and 2" lowering link.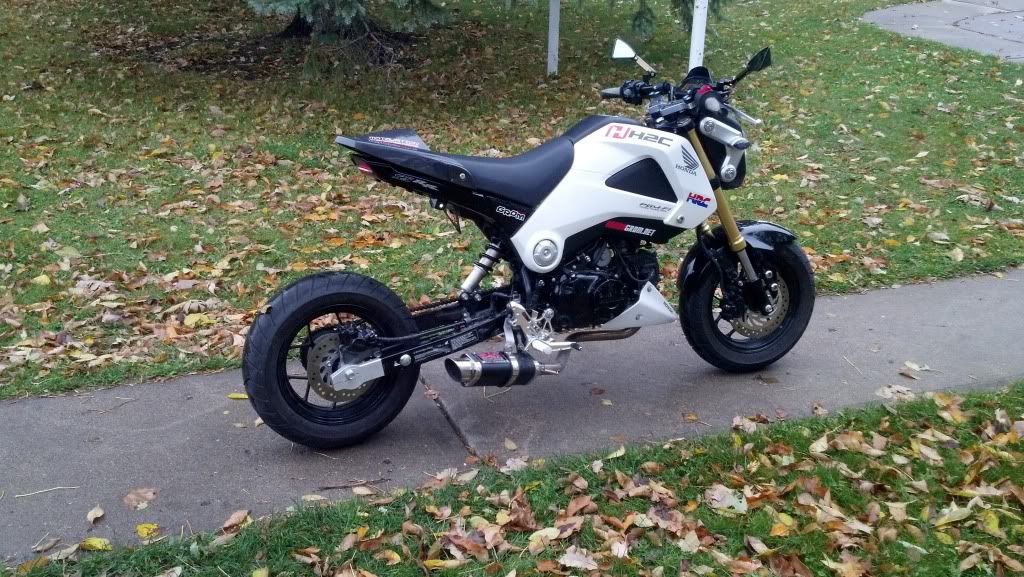 UPDATE: 03/20/2014
A few things have happened since I last updated this thread. I decided I didn't care for the stretch and wanted to go back to the race bike look. Also I wanted to put a steering stabilizer on, and the mnnthbx setup was the only one on the market at the time. So I put the mnnthbx clamp with scotts damper and renthal fatbars. Also, I ditched the rear cowl as I've had my eye on the tyga for some time. Finally, my mnnthbx exhaust showed up today. I also have a renthal gold chain to put on as soon as winter leaves.
More to come.
I hope you all enjoy my Grom as much as I do!