So the exhaust arrived. Arrow don't seem to have any UK dealers but a fella called Genialmoto on eBay does ship to the UK so he got the order. Took about 3 weeks to arrive but once he shipped it was pretty quick so I reckon it was a custom order from the factory. Anyhoo, the workmanship is superb, as you might expect from an established brand like that, and fitting took no more than 15 minutes. The weight difference is spectacular and the new pipe fits very nicely.
Out with the old...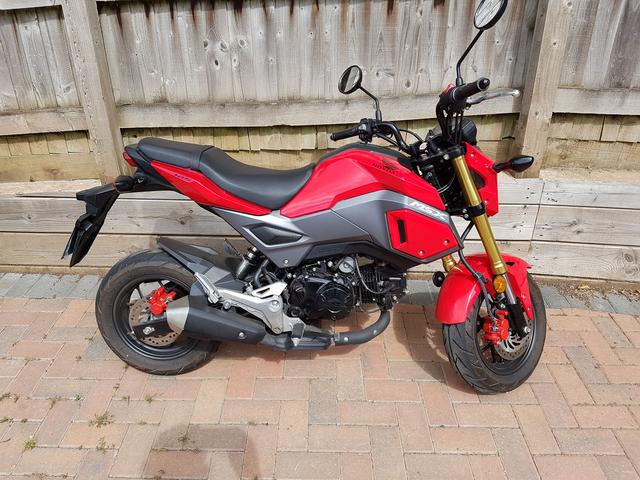 In with the new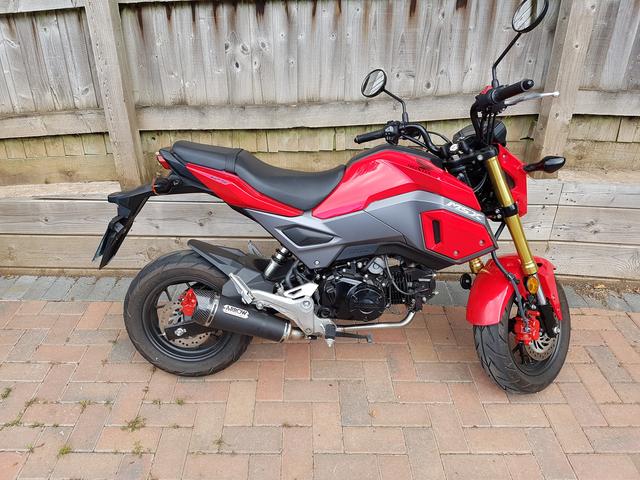 Big difference in size and weight of the pipes!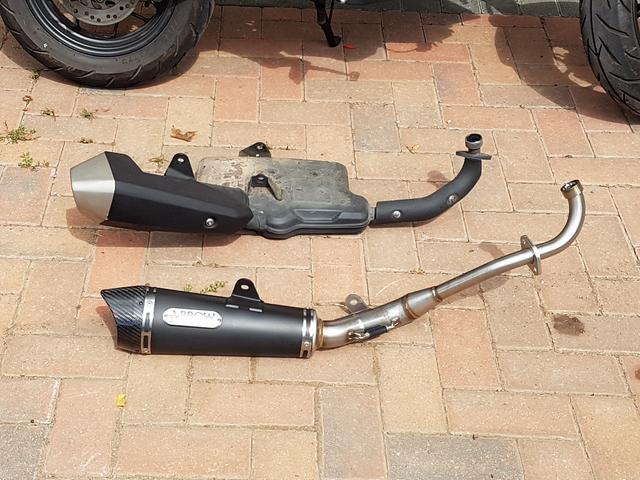 dB killer is secured with a neat little circlip arrangement.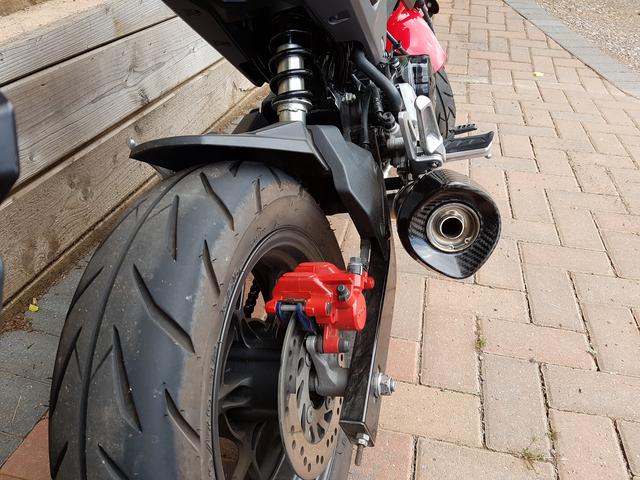 Picks up neatly on the existing mounting points.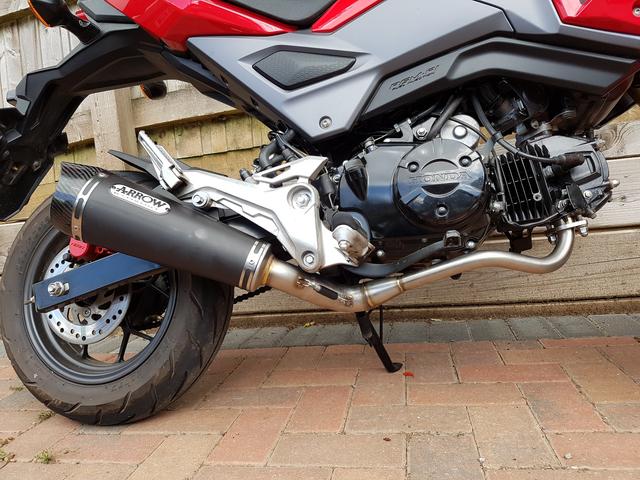 First impressions are a pleasing but not excessive increase in exhaust noise - Arrow claim 2dB and I'd say this is about right. It actually sounds a bit like a motorbike when you ride it now, and it seems to have boosted the mid range quite noticeably (though whether that's just because it sounds like it's pulling we'll see). You could make more noise by removing the dB killer if you wanted but I think it would get quite objectionable quite quickly.
Next step, ride it for 50-100 miles to allow the FI system any settling in, then start playing with the power commander.
https://www.arrow.it/en/assembled/1484/Honda-MSX---GROM-125-2016-2018