Discussion Starter
·
#1
·
before we get started...i missed a couple pics. kinda got ahead of myself (in the wrench zone)
remove the left body panel and there you can see the charcoal canister
it has 2 vent tubes that are channeled through the rear of the frame and come out in front of the rear wheel. feed those back up to the canister and pull them free
there is also a vent hose coming from the tank, disconnect that.
look for the vent hose on the manifold
remove that and cap it with a plug
disconnect the hoses running to the sensor and disconnect the plug
remove the canister from the bracket
using a 5mm allen remove the 2 bolts holding the bracket to the frame
with the bracket off of the frame remove the 2 screws holding the sensor to it. they were tight so you might need to place it on the ground to get a good turn with pressure behind it.
cap of the ends of the sensor. i bought the wrong size caps so i cut some of the vent hose to squeeze them over the caps. (temp set up)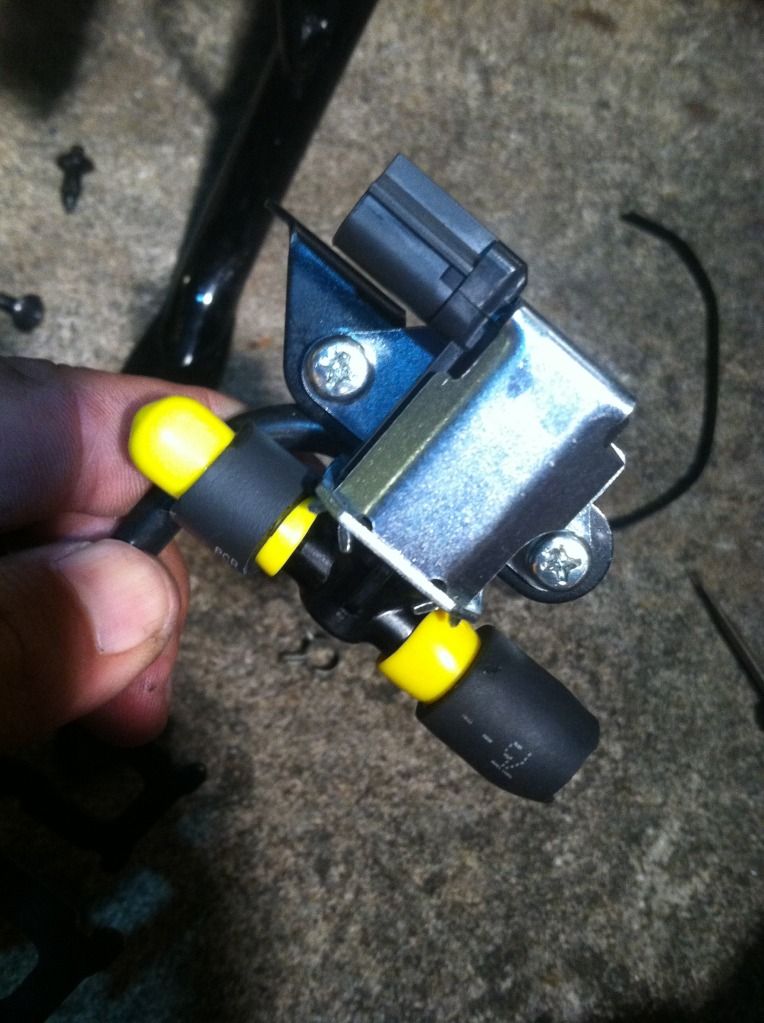 reconnect the plug to the sensor and using 1 of the 2 bolts you removed from the bracket, bolt the sensor to the frame
and your done
i removed the airbox at the same time and here you can see about 3 lbs worth of removed parts