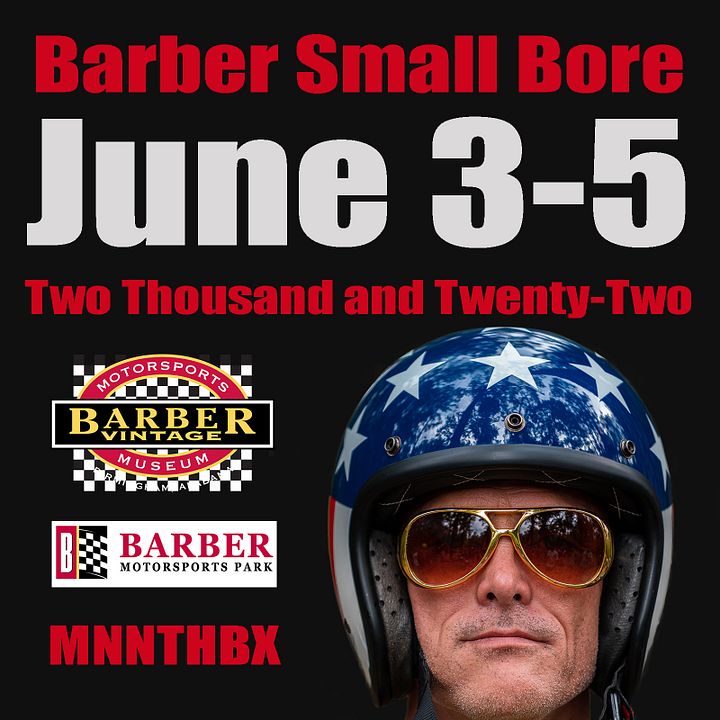 Original event info here:
Barber Small Bore - Presented by MNNTHBX - June 4-6
We'll be loading A LOT of media in this thread in the coming days, but first... A huge THANK YOU to each and every one of the patrons. We averaged 1300 riders daily for the weekend, had a great time, raised a lot of money for kids, gave away a bunch of free stuff, and we're just getting started. Can't wait to see what this event looks like in a few years. I'd also like to thanks the companies that gave massive on site support, like Honda, Yoshimura, Kenda, etc., along with a lot of our competitors (who we like) that participate in forums like this, such as Drow Sports and Steady Garage. Clearly it's best to buy from us, but we still like those guys.
Lastly, can't overlook Barber Motorsports Park, which is the greatest moto-destination on earth. You've either been there and understand, or you haven't and probably don't. If you're the latter, get there, and thank us later. Anyway....
I'll load up media by topic, and I may as well start with what I was so excited to see go down... The all new hill climb event. Conditions were perfect, and we somehow designed a course that nearly worked out to our goal of a 25% success rate. There were some impressive runs, but we all know they come to watch people eat it, and there was some of both. Here's a taste of what that looked like...