So .. this might be the weirdest FOR SALE thread of all time.
Buy a bunch of stuff then decide not to use any of it lol.
Anyways - I had intentions of using all this stuff but have decided to go a diff route.
All stuff is brand new and never used.
Items are located in MASS and local pickup is welcome .. willing to also ship to the lower 48.
I have priced all the tyga stuff the same as their website .. only difference .. im including shipping and have the
items ready to ship now rather then having to pay crazy shipping (I paid 100 total) and having to wait weeks.
I also have noticed that places that sell tyga stuff seem to add shipping into the final price as the prices are always higher then tyga lists which makes sense of
course but hopefully this will make my prices more enticing.
I know I am new here but have tons of references over on ducati.org where I have bought and sold a ton .. feel free to text or PM me if you are interested
in any of the stuff -
508 287 5384
. Paypal is fine as long as you include the 3% or send as a gift .. totally your choice.
1) Bikini fairing in black - 86 dollars shipped - SOLD!!!
2) Seat cowl in black - 138 shipped - SOLD!!!
3) Belly pan in black - 135 shipped - Sold!!!!
4) Tyga carbon slip on - 257 shipped
5) TDM headlight - 60 shipped .. yes I know this is a bit more then TYGA charges but I added this to the order late so it increased my shipping and most times I see this
headlight goes for around 80 shipped - Sold!!!!!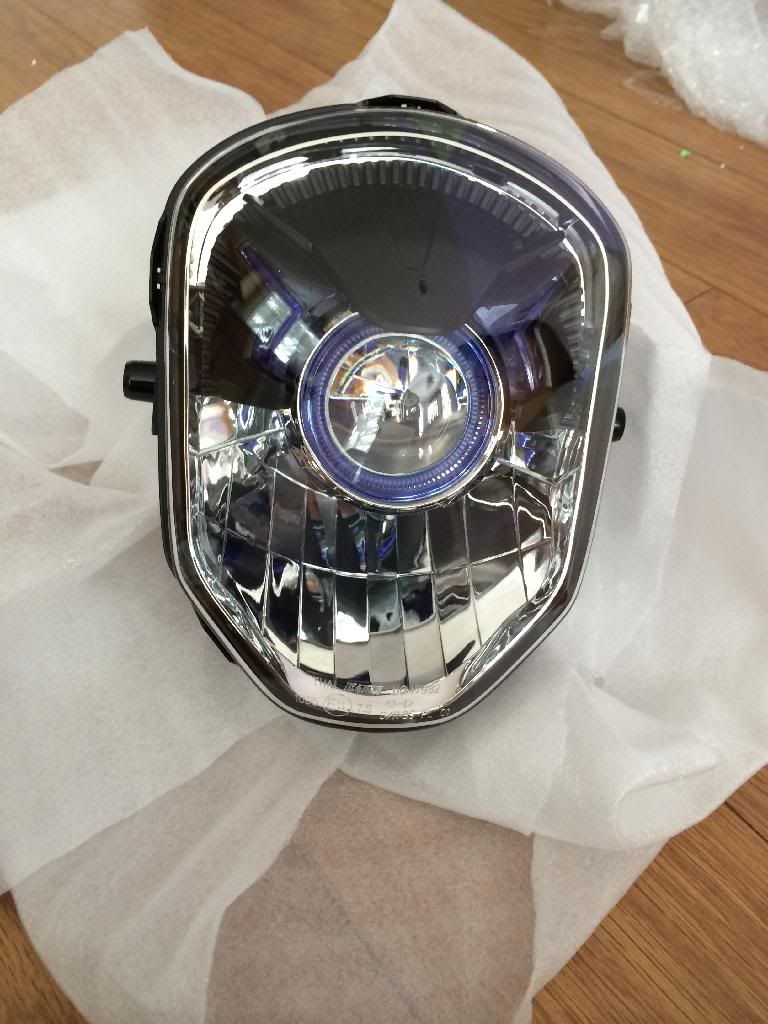 6) Driven Bar ends .. direct plug and play for stock bars (screw right in) or can be used with aftermarket bars - 35 shipped for both - SOLD!!!