Discussion Starter
·
#1
·
AntiGravity Superlight Lithium batteries are about one-fifth the weight of a sealed lead/acid battery.

It would cost thousands of dollars to lose 7 to 10 pounds of weight using Carbon Fiber.
So if you are after weight loss, compact size, and better handling this is a great modification.
You will be stunned by the compact size and weight in comparison to your stock battery.


Antigravity Batteries are maintenance free, and they do not need to be kept on a trickle charger.
The Antigravity Batteries work perfectly with your stock vehicle's charging system, and are very easy to install.

What Makes Antigravity Batteries different then many of the other Lithium Battery Competitors ?
Anti-Gravity does NOT use the Cheap Chinese Lifepo4 cells, Unlike Many of the other companies.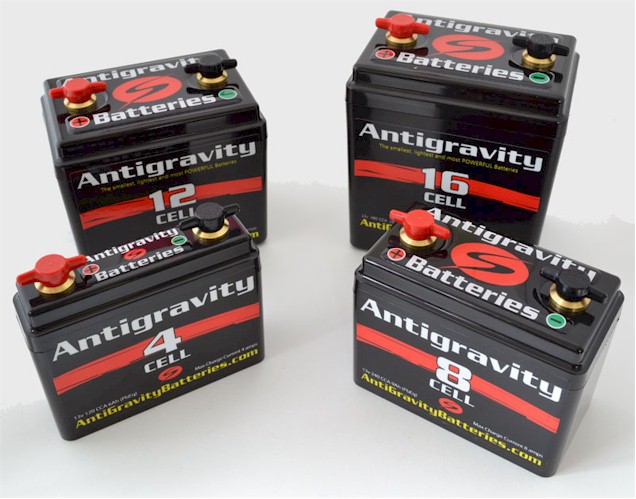 Just click on the link below for more information & pricing.

>> Antigravity Lightweight Lithium Batteries <<



.